Good news for classica car enthusiast, a classic car auction will be held at the Formula 1 at Sepang International Circuit,Read the full story from bernama.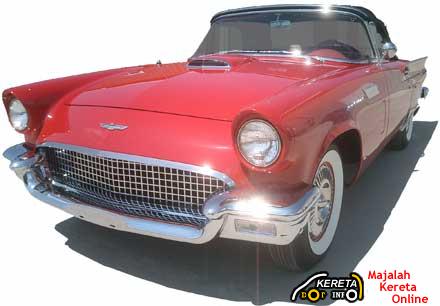 Classic Car Auction To Entice F1 Fans
KUALA LUMPUR, March 13   A classic car auction will be held in the capital in conjunction with the Formula 1 at the Sepang International Circuit (SIC) from April 5 to 7.
Kuala Lumpur mayor Datuk Ahmad Fuad Ismail said the auction was not only meant for high-end classic cars but also affordable ones.
"I hope the auction centre will attract classic car buyers from abroad. I will also enable classic car owners to put up their vehicles for sale to the highest bidders," he told Bernama.
He said besides the auction, DBKL, with the cooperation of the Tourism Ministry, would be lining-up four events in conjunction with Formula 1 to entice foreign racing fans to stay longer in the capital.
They are the KL Vintage and Classic Car Concours, the Mini Bettles and Bikes (MBB) Big Day Out, the Local Culinary Fiesta and the DBKL Orchestra.
Ahmad Fuad said he believed the MBB Big Day Out at Tasik Titiwangsa on March 21 would be a major attraction where some 50 classic minis, 50 VolkSwagen Beetles, 100 classic superbikes and 100 scooters would be displayed.
He was confident that the Formula 1 would continue to draw a huge turnout of foreign visitors despite the economic downturn as ticket prices and hotel room rates in the capital were very competitive.
Please follow and like us: