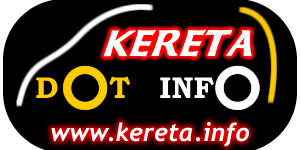 KDI is a place to share all fun information and facts about cars. Our editors : KDI, Azameel, Iz & E.J always push their best to the limit just to give the readers of Malaysia Online Car Magazine kereta.info daily latest update and fun facts on automotive industry.
We encourage people especially Malaysian to contribute more on Car information here at KDI. Thank you for your support and we hope our articles will give benefits to you and others.
WWW.KERETA.INFO adalah laman web rasmi mengenai maklumat kereta di Malaysia dikelolakan oleh SZ Services .
KDI : Kereta Dot Info