2010 POGEA RACING FIAT 500 ABARTH FERRARI DEALERS EDITION
Pogea Racing is the Italian tuning firm, it will give a fresh view and change the engine on the Fiat 500 Abart and on-Abarth model dan carrying the Ferrari nameplate that's powered by an engine producing only 165-ponies . It will become the Fiat 500 Abarth Ferrari Dealers Edition.
Starting with the stock engine, Pogea Racing upgraded the 1.4-liter turbocharged unit with a larger turbocharger and intercoolers, new exhaust system, modified downpipe, new catalytic converter and recalibrated ECU. The result, output has been inflated from 165HP to 268HP, with torque climbing from 230Nm to 330Nm / 243.4 lb-ft.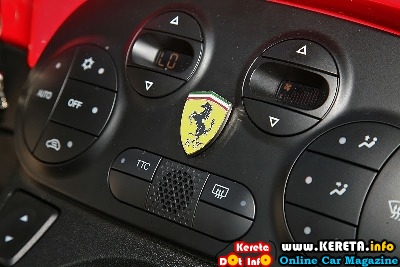 2010 BMW Z4 ROADSTER DESIGN PURE IMPULSE
Based on the recommendations of the BMW design team, the Bavarian automaker's new pocket digging scheme adds unique style to the two-seater model through a combination of colors and materials featured on interior elements.

BMW Z4 Roadster Design Pure Impulse use the package black Alcantara / Nappa leather sports seats with yellow colour accents, a black Alcantara surface décor with a yellow contrast seam on the front seat passenger side along with unique interior trim strips in a black piano lacquer finish.
Adds the special features are roof lining, yellow Alcantara inserts in the door linings, the lower section of the instrument panel also in yellow as well as fabric car mats, while the arm rests on the centre console and in the doors are covered with high-quality black Nappa leather.
Please follow and like us: