Modifying cars can be very subjective. Some people like to mod their engine while some other people likes to mod their exterior or styling.Lets take example for those who like to mod their exterior, there is still few option to mod their looks. Some like to do custom job,some like to mod their car to look like their original racing spec or rally spec model like the civic or integra type-R while some like to mod their car to looks like other car.
No matter which path you choose, you wont neccessarily get a good result.Sometimes if you modify you car, it'll become worse but most of the time itll become a much more nicer than the original looks. It all depends on the personal point of view. Featured here today is the twin sibling of Honda integra, the Acura Integra.Its up to you guys to evaluate whether this car looks astonishing or lame.
The 1994 Acura Integra had received custom bodyworks all around its body. The front received a Porsche 911 mould with a Mercedes hood combined with Toyota Supra bodykit.Talking about creativity here. The owner mixed and match few components from different car to fit it into his coupe ride.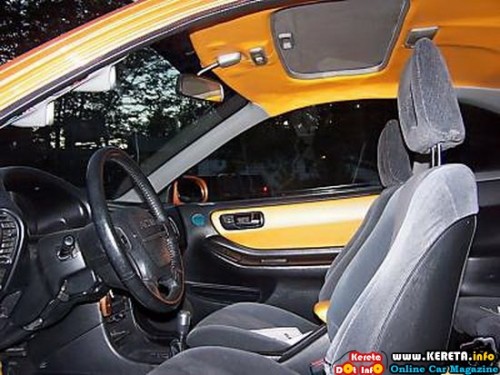 Looking from the back you will immediately notice that his tail light is actually a headlight. Yup, it was taken from the Lexus IS300 and it was then converted to taillights with fiberoptic halos. Look at the bottom and you will notice a 350z Fairlady muffler was used in his ride.
As said by the owner, the Integra had won several trophies at local car autoshow. But its still needs few interior touch up to make it perfect. And if you are interested on buying this car, the car is on sale on e-bay.
So what do you think? A job well done or pure waste of money?
Please follow and like us: