Proton Satria 1st generation has its own fans due to its sportiness suitable for youngsters. Now we would like to share our extreme car gallery during Kismas Autoshow, the sexy blue Satria modified version. The blue colour really attractive and rare to see it on the road with special finishing on the unique colour code.
SEXY BLUE SATRIA
The front bumper customized nicely with front steel grille and addition of LED put sexy element to the modified Satria. The hood is painted with black but this time, not to all area of the hood.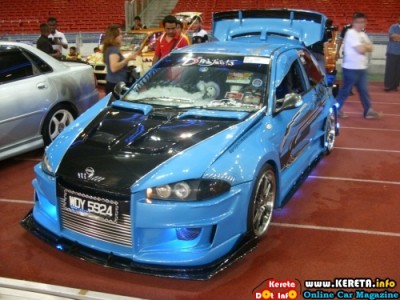 The side body sticker design combines black and silver producing sporty effect on the side of the modified satria. Big door visor is fitted and coloured with blue. The front hood, you can see two Kenari hood diffuser spoiler.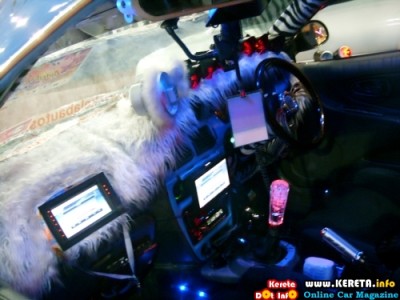 The gear knob is another attractive modification which has red light in the "glass" gear knob. Dashboard is covered with white fur material.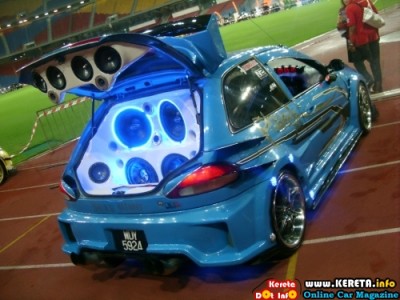 The rear part, an extreme touch up in the boot with complete set of audio system which is held by nice custom fiber for speakers.
Please follow and like us: