For Proton and Perodua owners, this is the price list of custom seat cover from KDI panel accessories shop in Shah Alam which is the best quality and price we can get. The cheapest custom leather seat cover available in 3 quality grade which is BCL, AA and A according to the table below. The best semi leather quality will be AA which is so comfort, soft and really similar to full leather quality following by A grade and BCL grade which is good and not hot when you park under the sun light.
Price lists above is for custom seat cover for Proton Exora MPV 7 seater, Gen2, Satria, Wira, Saga, Saga BLM FL FLX, Satria Neo, Savvy, Tiara, Waja, Inspira, Persona, Putra and Perdana. First column is BCL grade, 2nd column is AA grade and third column is A grade. The leather seat is from Komi and the price is including installation.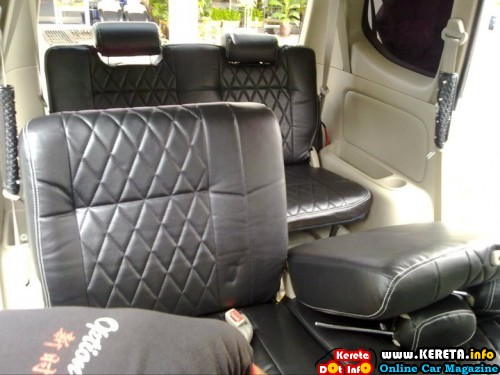 You can choose any two colour combination of black, grey, blue, red, brown, beige, cream and white. You can also choose the colour of stitching thread. To order it, choose which grade, colour combination, stitch colour and contact for deposit payment or arrange for visit to the shop. The custom seat cover will be ready within 1 week and you can come for installation within 1-2 hours.
Above is the price list of seat cover for Perodua Alza MPV 7 seater, kancil, kelisa, kembara, kenari, Myvi, Rusa and Viva. Price starts from the cheapest seat cover RM550 for Viva and Kancil.
View more pics and info below >>
PROTON PERODUA CUSTOM SEAT COVER PRICE LIST
 Sample of seat cover installation on Proton Wira. Very nice and comfortable. Two colour combination.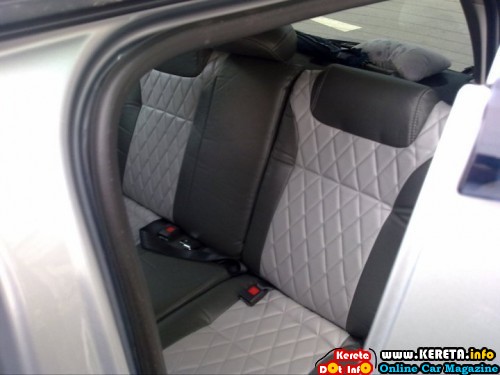 Rear seat cover wrap properly fitted in grey and dark grey colour.
 Fancy style red + white seat cover for Kenari sample
Please follow and like us: