New Contribution by Dave
The first Singapore owner 2009 Nissan GTR 35 nasty crash in Malaysia. The Singapore registered vehicle only a few days old, registered in mid-March this year. This car would have cost the owner about Singapore dollar S$270k. Definitely not a pretty site for car lovers like ourselves.
accident picture of Skyline R35
Airbag deployed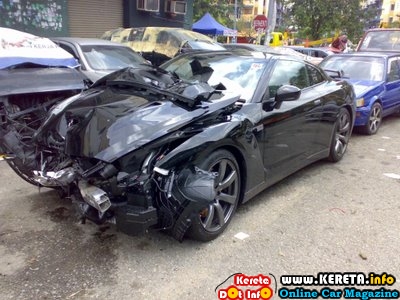 Bad crash on the front of Nissan Skyline GT-R
KDI : Well, the Singaporean are really enjoy driving in Malaysia. This is one of the example.
NISSAN GT-R R35 FACELIFT MADE IN MALAYSIA
Please follow and like us: