The first example of the upcoming Lotus Evora is only few weeks away, next June to be exact. Before its delivery, we decided to reveal more pictures and details of the mid-engined British sports coupe.As mentioned in our previous article, the evora will be fitted with a Toyota  engine
The engine of choice is the 2GR-FE 3.5-litre V6 DOHC dual VVT-i engine producing 206 kW (280 PS) and 342 Nm of torque. The engine will be coupled to a six-speed manual gearbox that sends power to the rear wheels.
Buyers can also opt for close ratio version of the stick shift while an automatic transmission is planned for the near future.
With the combination of the V6 engine and the 6 speed manual gearbox, the Evora can sprint from zero to 100 km/h (62mph) in just over 5 seconds and has a top speed in excess of 260 km/h or 162mph. This is all possible because of its lightweight construction.The fuel consumption for the Lotus is not bad at all.The coupe consume 8.7 liters of fuel per 100 km equivalent to a U.S 28.1 mpg.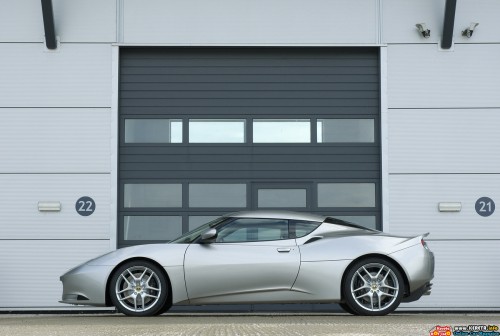 The most outstanding features of the Evora is its 2+2 configuration. But there will be an option for a two seater as well where the rear are allocated for luggage storage.
The Evora wont stop there, Lotus said that they are planning o introduce other derivatives of the Evora in the next few years including a convertible and more hardcore versions. In North America, the Evora will arrive in the beginning of 2010.
Please follow and like us: