Hulme CANAM Supercar was launched last week in the A1GP New Zealand, after almost five years of development. In a self-built Caparo T1 is the brainchild of competitor 68 years jock Freemantle, and totally radical.
The 600bhp hulme CanAm supercar is powered by a 7.0-litre V8 from the Corvette Z06 and is targeting a 0-62mph time of less than three seconds. Top speed is claimed to be 198mph.
Created for both road and track use, the road-legal CanAm features a carbon fibre monocoque chassis and bodywork and weighs in at less than 1,000kg but, despite its obvious race car performance, the development focus has been on driveability, with power delivery and handling dynamics optimised for maximum driving enjoyment on track and on the road.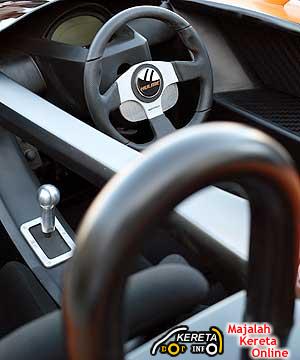 The Hulme CanAm is scheduled for limited production build in 2010, with a provisional price of Euro 295,000. The development of further model derivatives is planned, including a Coupe version.
Please follow and like us: