The 2009 BMW Sauber F1 car had been unveiled yesterday.The car was unveiled by their team racing driver, Robert Kubica and Nick Heidfeld.As you can see at the side of the car and at rear wing you can see a big Petronas Malaysia decals which means our own national fuel company is still one of the main sponsor of the team.While the decals of Credit Suisse and Dell, and Intel's  presence has moved from the now blank engine cover to the smaller rear-wing endplates.
KINETIC ENERGY RECOVERY SYSTEM (KERS)
Under the bodywork lies a KERS system which means 'Kinetic Energy Recovery System' , but – despite BMW 's excitement at the deployment of the  energy re-use technology this year – Theissen said he is not sure the unit will be ready for Melbourne.
BUILDING AND DEVELOPMENT
Building the new car represented a massive challenge. Fundamental changes to the regulations have, in many cases, consigned the fruits of experience to the dustbin. Development work on what is a radically different race car got underway even earlier than usual. Indeed, the concept phase for the BMW Sauber F1.09 began back in February ?2008. The 2009 car cuts a very different figure from all of its predecessors.
BODYWORK / AERODYNAMICS
Its nose is higher and much wider than before. The huge front wing consists of three elements and stretches across the full width of the car. The rear wing, on the other hand, is considerably slimmer – in line with the new regulations – and stands unusually high against the onrushing air. Intricate aerodynamic add-ons, such as air deflectors and cooling air exits, have been reduced to a minimum. Another eye-catching feature are the sidepods, which are now higher at the front.
The new F1.09 will commence testing as soon as possible, in Valencia.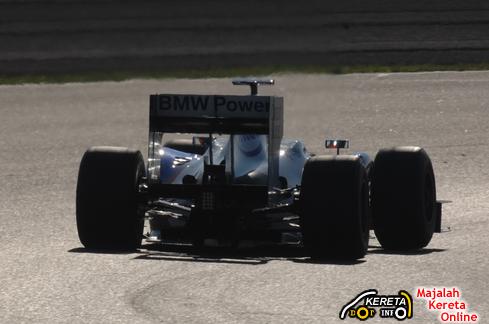 Please follow and like us: