UMW Toyota has launched the facelifted Toyota Vios today. The facelift model gets a new redesigned radiator grille like the on the front, new taillamps and a set of new design alloy wheels.Inside, the Vios G gets combination leather seats and a light grey/beige theme while lower range get dark grey fabric.There's also a new steering wheel with its base flattened off slightly and redesigned audio controls on the left spoke and looks a bit similar to the one on VW Golf GTI.   For the G-spec, the wheel is covered in dimpled leather while the TRD Sportivo gets red stitching to match the rest of its red/black cabin.
The facelifted Vios is powered by 1NZ-FE 1.5-litre engine with 108 bhp and 141Nm mated to a four-speed automatic transmission.All variants come with ABS with EBD and Brake Assist. J-spec cars get a driver's airbag while the rest comes with two. Most of the goodies such as rear disc brakes, 15-inch rims and integrated stereo are only for the TRD Sportivo and G-spec. As before, the TRD Sportivo can be ordered with optional sports suspension.
As listed below, UMW Toyota Motor maintained the line-up Vios 1.5 (A/T) with TRD Sportivo, G, E, J and Vios 1.5 M/T J.Looking at its price range, this facelifted Toyota Vios will give a good fight for its new competitors such as Kia Forte, Mazda 2 and upoming Ford Fiesta.
Vios TRD Sportivo RM92,000
Vios G RM87,300
Vios E RM81,500
Vios J (A) RM76,090
Vios J (M) RM71,990
Facelifted Vios TRD Sportivo dashboard
Facelifted Vios G dashboard.
Facelifted Vios E
Facelifted Vios G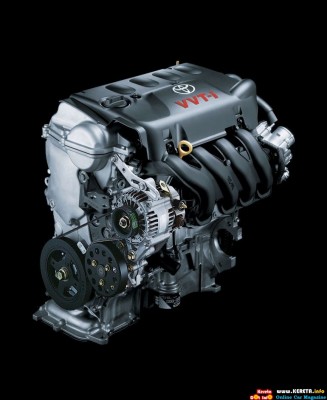 1NZ-FE engine
Please follow and like us: