As we all know Michael Jackson, the King of Pop Star had passed away on 26th of  June. And from few sources, he had converted to Islam and changed his bane to Mikaael. If it is true, for all Muslims out there, lets recide al fatihah to him. And as a tribute to him. I would like to show some of his car collection.
Last February, Jackson collection of item is about to be auctioned off which includes his own fleet of vehicles. But somehow, the auction was cancelled off.But then, we are still able to see what car did he owned from the canceled auction brochure.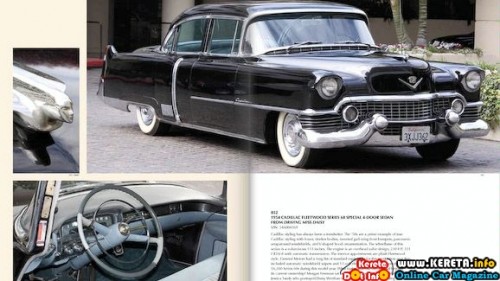 There is at least four limousine in MJ 's garage, including a 1999 Rolls Royce Silver Seraph that was unusually decorated. Jackson was said to have designed the interior himself, which probably explains the generous use of 24-carat gold.The vehicle was said to have a 5.4-liter V12 aluminum engine that generated up to 322 horsepower.
Other than the Silver Seraph he owned another Rolls Royce which is the 1990 RollS Royce Silver Spur II. The interior is trimmed with white leather and a contrasting black fabric. As most of the limousine out there, the windows are tinted black with a set of white curtain and the interior feature  a full-service bar.His white, 1988 Lincoln Town Car had a much more subdued interior that used gray leather and fabric.His last Limo is the same 1954 Cadillac Fleetwood used during the filming of Driving Miss Daisy.  Jackson's collection included a 1997 Neoplan Tour Bus with individual seats and booths, and a king's crown embroidered in the carpet.  Possibly used on the HIStory World Tour, the bus featured a bathroom lined in porcelain, gold, and granite.
Other than this four limos, he also had a 1988 GMC Jimmy and a 1986 GMC High Sierra firetruck,a replica of a 1909 Detamble Model B Roadster and a 1993 Ford Econoline van which features an individual screens and an old-school video game console.Among his other collections an electrified horse-drawn carriage, and a 2001 Harley Davidson touring police bike.
Please follow and like us: