2011 VATH MERCEDES BENZ SLS AMG COUPE
Germany's VATH introduce the V63S kit on the Mercedes-Benz SLS AMG Coupe with the newest performance and styling package. The company's first priority was to squeeze some more juice from the SLS AMG Coupe's 6.3-liter naturally aspirated V8 engine through the use of a software upgrade and an in-house high-performance exhaust system that also allows drivers to adjust the tone of the eight-cylinder unit.
The 'Gullwing door' supercar gets an increase in output from 571-horsepower and 650Nm (479 lb-ft) at 4,750 rpm to 615HP and 680Nm (502 lb-ft) at 5,800 rpm, which in turn slashed 0-100km/h (62mph) acceleration from 3.8 seconds to 3.6 seconds and boosted top speed from 317km/h to 330km/h (205 mph).
The car also get tuning by VATH's with added a high-performance brake system and a 25mm lowering kit, while the German supercar rides on new 20-inch lightweight alloy wheels shod in 265/30ZR20 tires at the front and 315/25ZR20 at the rear.
Finally, VATH added an aerodynamic package with a front lip spoiler, side skirt add-ons and a boot lid spoiler, all made from carbon fiber composite materials. Interior updates include an optional leather sport steering wheels, a new speedometer and black floor mats.
2011 VAUXHALL INSIGNIA ECOFLEX & 1.4 TURBO PETROL ENGINE
The Vauxhall Insignia with the British company announcing the addition of a low emissions ecoFLEX diesel model and a new-to-the-range 1.4 Turbo petrol engine. Beginning with the petrol model, the 1.4-liter turbocharged unit, which is also offered in the Astra, delivers 140-horsepower and 200Nm of peak torque, while returning 51.4mpg UK (5.5 lt/100km) in the hatchback and saloon models and emitting 129g/km of CO2.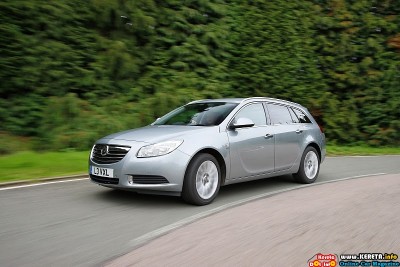 GM's Vauxhall unit updated the Euro 5 compliant 2.0 CDTi diesel engines in the Insignia ecoFLEX model. The four-cylinder unit is available with 130PS or 160PS power outputs, and for the first time, is offered with Start/Stop technology. The underbody aerodynamic measures and low rolling resistance tires help to improve fuel consumption and CO2 emissions for the new model year.
The Vauxhall Insignia equipped with the 130-horsepower version, the Insignia ecoFLEX achieves a top speed of 129mph (209 km/h), with 0-60mph (96 km/h) taking 10.4 seconds. The 160HP model records a 137mph (220 km/h) top speed and a 0-60mph sprint time of 8.9 seconds.
Please follow and like us: