2010 VORSTEINER MERCEDES BENZ E63 AMG V6E AERO PACKAGE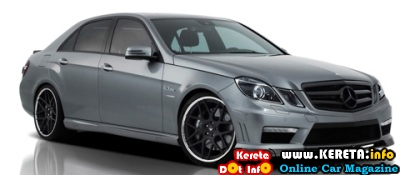 The V6E Aero Package redefines the Mercedes-Benz E63 AMG with the hot 2010 Vorsteiner Mercedes-Benz E63 AMG V6E Aero Package.
The V6E Aero Package includes an add-on front spoiler, a deck lid spoiler, and a rear diffuser, all made of carbon fiber. The V6E front spoiler proudly bears two inlets merged at the center by a single spoke. This add-on increases the downforce and aids in ventilating the car's carriage under the hood. The V6E lid spoiler, on the other hand, gracefully tapers and merges with the deck lid's edges, and equally increases the downforce at the rear.
2010 HEICO SPORTIV VOLVO V70 T6 R-DESAIN
The Heico Sportiv Volvo V70 T6 R-Desain is equipped the standard R-Design package that includes color-coded door sills and bumpers, roof spoiler, mirror casings in a matt chrome finish and chrome applications for the fog-lamp surrounds, the special edition V70 also gets chrome exhaust tips and a special trunk emblem.
This car motivated by the firm's 3.0-liter turbocharged inline-6 upgraded with a recalibrated ECU and a sport exhaust system that cranks out 325HP and a maximum torque of 460 Nm / 339 lb-ft, a jump of 21HP and 20Nm over stock. The engine is matched to a six-gear automatic gearbox with geartronic function.
– – – –
Please follow and like us: