2010 ALFA ROMEO SPIDER DESIGN STUDY
Alfa Romeo Spider Design Study is One of the main ideas that drove this project was to express a sense of tension in action. Some of the names involved in designing a car is Alberto Gaiani, Massimo Paparella and Michela Zedda.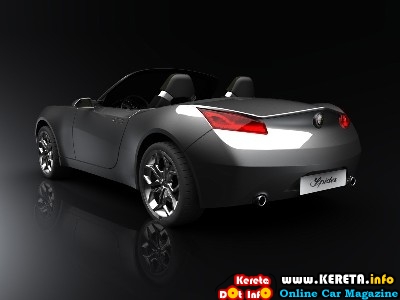 This Spider would likely have an FR layout, a power cloth top, and retain the trademark Alfa nose. From these shots, it looks like a Pontiac Solstice / Saturn Sky from Alfa, a higher-luxury would-be Miata hunter.
2011 JEEP GRAND CHEROKEE
The all-new 2011 Jeep Grand Cherokee will be soon launch in the SUV's U.S. market in early June. The 2011 Grand Cherokee will be offered with a choice of two engines including the Chrysler Group's all-new 290HP 3.6-liter Pentastar V6 engine that delivers up to 23 mpg, and a 5.7-liter HEMI V8 with 360-horsepower and 390 lb.-ft. of torque.
According to the latest news about the price, the company revealed prices for the entry-level 4×2 Laredo model that starts from $30,995 or RM 101,276, while the 4×4 version of the Laredo will start at $32,995 or RM107,811. The new Grand Cherokee is built at the Chrysler group's Jefferson North Assembly Plant (JNAP) in Detroit.
Please follow and like us: