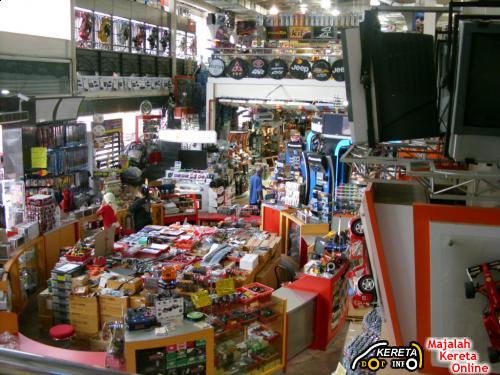 (Brothers car stuff shop Kelana Jaya)
Here we are going to discuss about some of your favourites and famous car parts/ accessories shop. We lists down 3 of among famous car accessories workshop : Brothers, Kakimotor and Eneos.
(Variety car parts at brothers)
We have visited 3 of this car parts shop and found that each of them have their own speciality. Generally, Brothers car accessories and parts shop have the lowest price for any car parts in Malaysia. Eneos have more unique item but not many item are in their stores. And kakimotor speciality is on their online stores. Their online catalog  lists down all parts completely on their website. But the item is a bit expensive compare to the other shop.
YOUR FAVOURITE CAR PARTS & CAR ACCESSORIES SHOP / WORKSHOP? BROTHERS / KAKIMOTOR / ENEOS / ELSE? LETS SHARE HERE!
The car accessories shops is knowned as the automotive aftermarket shop, is the part of the automotive industry concerned with the manufacturing, remanufacturing, distribution, retailing, and installation of all vehicle parts, chemicals, tools, equipment and accessories for light and heavy vehicles. The aftermarket helps keep vehicles on the road by providing consumers the choice to where they want their vehicles serviced, maintained or customized.
(Cheap bucket seat at eneos)
The aftermarket encompasses parts for replacement, collision, appearance and performance. The aftermarket provides a wide variety of parts of varying qualities and prices for nearly all vehicle makes and models on the road.
Consumers have the option of repairing their vehicles themselves (known as the do-it-yourself segment) or can take the vehicle to a professional repair facility (known as the do-it-for me segment). But many of car owner now prefer to "do it yourself" and visit this aftermarket shop to customize or replace their car parts by their own.
At Brothers, there are several section including audio system, car body kits for many car models, interior kits, maintenance items, performance items and many more. The biggest branch and main Branch is at Kelana Jaya Near Giant Shopping Complex. Or the other branch is at Batu Caves also near Giant Shopping Mall.
(quality and affordable cheap sport rims at eneos)
If you want to go to eneos, there are two places recommended which is at Jaya Jusco Kepong and One Utama Shopping Mall. For kakimotor, just go to their online shop or visit their shop at Bandar Sunway near Sunway Pyramid and Mid Valley Megamall.
Overall, we vote for brothers for their variety and lowest price. How a about you? I know, if you find some place outside KL, there are a lot of car accessories shop that sell car parts and accessories much more cheaper than brothers. So here we are going to share some shop that not many of us know that sell all the car items with cheaper price. For example, a car shop in kuantan named Federal Motorsport. They sell car parts twice as cheaper compare to market price. You can get a skirting or body kits as low as RM20! Compare the price in Brothers is RM 50. Lets help others in finding more cheap accessories for cars in Malaysia!
JOM KONGSI INFO KEDAI JUAL AKSESORI KERETA MURAH!
Please follow and like us: