I'm sure that everyone has their own favourite/dream car. No matter what job they have, whether they are poor or rich, a school boy, university student, engineer, teacher, salesman or manager, all of them will have their own favourite/dream car.
There are a lot of cars that you can choose as your dream car whether a vintage car, a sportscar, luxury car or SUV. There are so many choice and every one has different taste. That is why this world is so amazing!
What is your favourite/dream car? It's a very very tough decision right? For me, my dream car would be definitely be a Mitsubishi lancer EVO 10. White Pearl with 2 black racing stripes and white color sportsrim. Maybe it can be a reality in two or three years time?
Below are some words or opinion from our KDI reader:
Mr Emran Noor, 32, CEO from Rawang,Selangor.
I really enjoy concept cars, the idea of you can design practically anything onto a car. Other cars I like is hatchbacks with outrageous power outputs, and the typical supercars from Ferrari and Lamborghini. But that is only my dream car. My car right now is a Proton Waja and I'll change it with Proton Exora.
White Pearl Proton Exora Prime
Ms Intan Surfina, 24, Univ Student from Kampar Perak.
As a girl, that does not mean I don't think about my dream car once in a while. My dream car? Oh that's easy. I want a pinky Fiat 500. It is so cute! I've a Perodua Viva which I bought using my own money with my part time job. Absolutely google adsense!.My boyfriend's also help me to maintain my website.
Fiat 500 Barbie Edition
Raja Nor Azliana, 41, Manager from Pekan, Pahang
I love the Renault Twingos. Some people love it and some hate it but I think they're cute. I'm also a fan of the Ford Ka and the Smart Car.I have a thing for small cars and I'm proud of it. I hope that Ford will bring Ford Ka into Malaysia as soon as possible.
Ford Ka
Albert James, 50, Fisherman from Sabah
I love vintage cars because they are amazing! Maybe you can read any of Clive Cussler's adventure novels, EC. ? He has a different vintage car in every one, and the author usually owns whichever one is featured in the book.
Vintage Car 1941 Dodge Classic
Alif Muzaini, 22, Trainee Engineer from Penang.
My dream car would be definitely be a Toyota Celica. It is so awesome!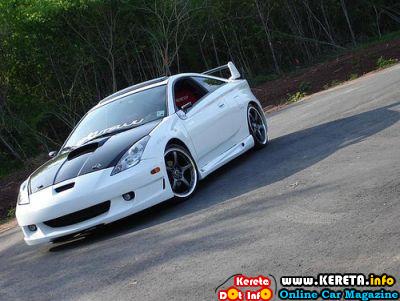 Toyota Celica
You also can give your comment below. Tell us and other readers about your favourite/dream car. It'll be interesting!!
Please follow and like us: