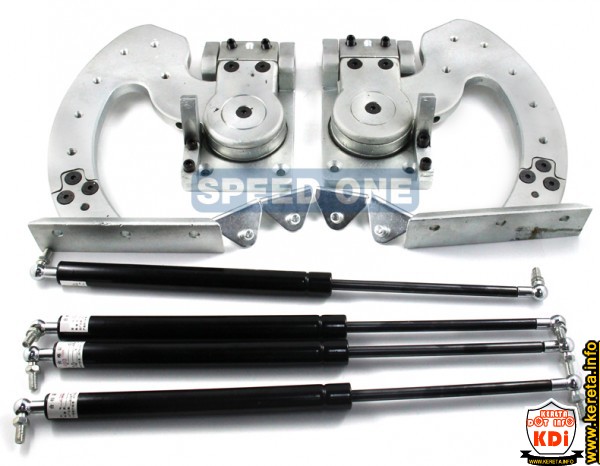 Ramai yang bertanyakan mengenai bagaimana nak pasang Vertical open door atau Lamborghini door atau lebih dikenali dengan scissors door (pintu gunting) yang membuka ke atas.
Kos nya menelan hingga RM3000 dan boleh dipasang di mana-mana workshop / bengkel kereta berpengalaman.
Scissors door dengan full installation kit juga terdapat dibpasaran antarabangsa yang membolehkan anda DIY pasang sendiri dengan bantuan seorang lagi rakan anda. Namun ia jauh lebih mahal tetapi universal vertical door tersebut lebih berkualito dari custom door yang terdapat di malaysia.
Ia dilengkapi dengan vertical door hinge dan gas damper. Berikut merupakan spec vertical door universal.
VERTICAL SCISSORS LAMBO DOOR INSTALLATION KIT
Vertical Doors Kit
Description
·Brand new and good quality.
·This kit replaces your existing door hinges by directly bolting onto the same holes.
·Installation is simply straight forward and can be done with a friend or assistant who can help you hold the door up when needed.
·If your door has power locks or windows, you may or may not need to extend the wires going from the door to the chassis depending on how much slack there is but this is a very simply process with the wire extension kit which is included for applications that require it.
Specifications
·Material: Steel
·Color: Silver
Please follow and like us: