Normally, car buyer needs to prepare 10% of car price as the deposit, copy of Valid Driving license, 3 months salary slip and copy of EPF statement.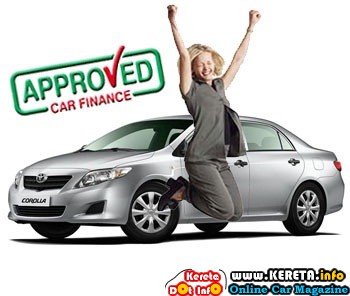 TYPE OF CAR FINANCING – CAR LOAN SCHEME
But for Graduate scheme for those who age between 20-30 years old, just finished their study in degree or Diploma and working under employment of any reputable company, there is special terms which needs car buyer to just prepare the degree / diploma qualification certification and at least 1 month pay slip to get the zero downpayment 100% loan and loan up to maximum 10 years for their first car. The bank that offers zero down payment with special interest rate right now is Bank Islam and Bank Rakyat.
For government servant / staff, usually bank needs copy of IC, Valid driving license, copy at least 1 month pay slip, offer letter and copy of scroll/transcript.
Special package sometimes provided by the bank to any specific Company such as MAS, Sirim and UiTM for the employee to get the 0 downpayment and loan tenure up to 10 years as a promotion. This one needs to refer to the sales agent if there is any promotion from the bank.
Please follow and like us: