Floral design or flower / plant sticker design now is a trend among car fans. Instead of sporty body sticker like body stripe, flame and extreme graphics, this new trend of car sticker design looks nice especially for a VIP style car which shows a very smooth and neat lines of sticker on side of the car. To make such design, you can search "floral vector" images and give it to car sticker shop for them to cut the sticker according to your desired design.
TREND – FLORAL DESIGN CAR STICKER / DECAL
This will costs around RM400 for both side of car body sticker. Depending on how big the area and how many colour do you prefer to have in that design. 
Sample of floral flower design.
floral design sticker on saga blm.
Mostly fitted on Myvi and other hatchback car. 
–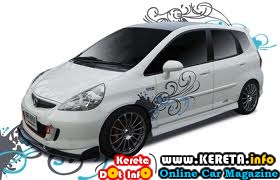 –
Please follow and like us: