UMW Toyota Motor Malaysia has listed the new version of Toyota Corolla Altis on their website.Their website has been updated to include details on the impending arrival of the facelifted Toyota Corolla Altis.They also brings us a new top of the range model, the Corolla Altis 2.0V which priced at RM 131,990.The RM 105,990 1.6E, the RM 112,990 1.8E and the RM 122,990 1.8G variants have had their prices revised upwards; for the extra money, the variants get more powerful dual VVT-i engines as well as a new seven-speed Super CVT-i gearbox, spanning from 2.396:1 to 0.428:1.The 1.6E model will not get the Super CVT-i gearbox but makes do with a 4-speed Super ECT transmission.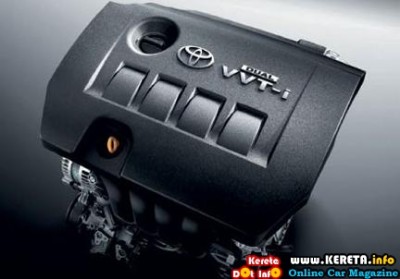 The new Corolla Altis 2.0V comes with a 2.0 liter Dual VVT-i 3ZR-FE engine producing 147 PS at 6,200rpm and 187Nm of torque at an earlier than usual 3,600rpm.The new 2ZR-FE 1.8-litre engine produces 138 bhp at 6400 rpm while the new 1ZR-FE 1.6-litre engine produces 121 bhp at 6000 rpm.
No word yet on Toyota's site on when the new Corolla Altis will be launched but it should be within one or two months from now.We will post the update about this new Corolla Altis after the official launched.
Please follow and like us: