I have heard many people are too proud to own a timing chain vehicle without knowing that most of the advantages are on the timing belt side. That is what makes me want to share some of the facts of timing belt vs timing chain. Timing chain technology on a car is 10-20 years ahead of the timing belt but after doing some research, i found that now it is better to have timing belt compare to chain. The reason why car manufacturer like Toyota and Nissan build such a car with timing chain is to prevent the timing belt from breaks because timing chain use a more reliable metal instead of fiber material. The metal chain will last longer than the timing belt. That is the only advantage of timing chain over timing belt overall.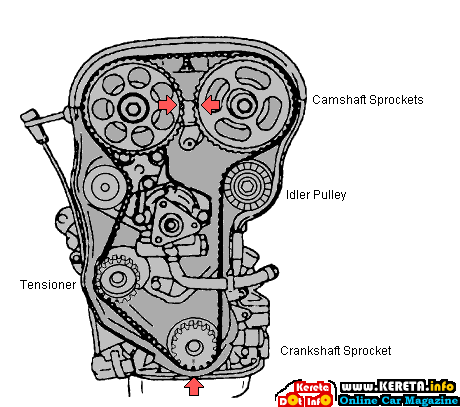 However, now the material for the fiber has been improved and can withstand any pressure and tension for longer times up to 100 km of trip. The service cost or charges to change timing belt is around RM300 to RM500 in Malaysia. Depending on what models do you use. While timing chain is designed to fit forever on the engine due to its reliability. Just need to retension it again. But it needs to be changed whenever there is a noisy sound from your engine. For sure with more cost than the timing belt.
In many cases, a timing belt makes more sense than a timing chain. For all its advantages, a timing chain is noisier, less efficient, and more expensive than a timing belt.
What is timing belt?
A timing belt is typically rubber with high-tensile fibres. A timing belt, or cam belt (informal useage) is a part of an internal combustion engine that controls the timing of the engine's valves. The term "timing belt" is also used for the more general case of any flat belt with integral teeth. Such belts are used for power transmission or to interchange rotary motion and linear motion, where either high loads or maintaining a specific drive ratio are important. A common non-automotive application is in linear positioning systems or bicycle drives.
TIMING BELT VS TIMING CHAIN ADVANTAGES
– Timing chain require a tensioner and if used for S(D)OHC – require a quieting shoe. In many cases one of them may serve both roles and two tensioner/quieter shoes could be used.
– Timing chain is more durable. Doesn't need to be changed on our cars for like 250000 km. Apparently on Mercedes Benz they are not supposed to be changed EVER, the timing just needs to be adjusted.
– Chain is usually heavier per inch length than belt and therefore require stronger infrastructure to hold it in place. In case chain get stretched over time and go above tensioner's adjustment capability things could go hairy fast. Engine's timing may become erratic.
– Timing chain in general is very reliable and require only every so often check-ups. Modern ECU could be capable of troubleshooting timing chain issues which increases reliability of the whole system.
– Timing chain usually enclosed within an engine case and constantly lubricated.
– Timing Chains do not stretch but they do wear over time
– Timing chain may need replacing would include loss of power and noise from the timing cover at the front of your engine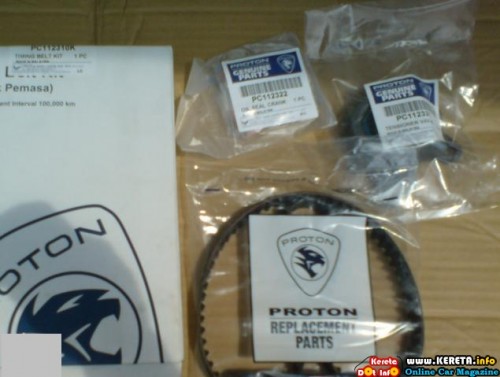 – Timing belt drive usually quieter than a chain drive. Since belt is lighter it requires lighter support structures and does not need a calming shoe.
– For timing belt, SOHC/DOHC engines could have higher RPMs without worry of an added chain momentum.
– Timing belt must be changed every 70-100 thousand km along with the tensioner and a water pump if one driven by the timing belt.
– Timing belts do not require lubrication like a timing chain
– Timing belts do stretch slightly, but not enough to cause so-called "timing
drift
– Timing belts reduce friction losses as the belt has more contact area
– Timing belts decrease energy loss through vibration (in effect a belt has vibration dampening)
– Timing belts breakage usually seperates the drive system causing little damage or danger unlike chain
– Timing belts change is simpler and easier than timing chain
Please follow and like us: