Mercedes already unveiled the Mercedes SLS AMG Gullwing at the the recent Frankfurt Motor Show last week, but it didn't steal everybody's heart.So, here after it's Frankfurt debut, Lorinser has released a preview of their styling packages for the Mercedes SLS AMG Gullwing.Some of us already know that Lorinser is known for tuning the Mercedes into a one of desire and beauty car.And here, the new Mercedes SLS Gullwing becomes their new victim.
The first and probably most controversial is a Carbon Fiber design, the red SLS features a carbon fiber hood, a Lorinser grille which replaces the Mercedes star, and a revised front bumper with a carbon fiber spoiler. Other styling changes include black mesh grille inserts, carbon fiber side sills, and retro-inspired "large wire" wheels.The first design also was dedicated to the motorsport heritage oft the Gullwing.
The second one which is the orange SLS receives a modest body kit with a new front spoiler, "a more sober grille design", and aggressive side sills.There are also six giant eyebrows festooned around the car. A homage, no doubt, to the brows on the original 300 SL.
Lorinser said that the decision whether there will be a small-batch production of either of the two studies has not yet been decided.
THE NEW MERCEDES SLS GULLWING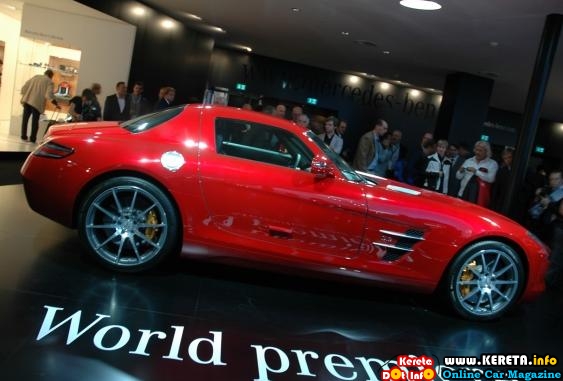 Please follow and like us: