Teksi 1Malaysia launched with brown and white colour price from RM59k for taxiTaxi drivers can now have a 1 Taxi (TEKS1M) issued the national car company Proton Holdings Bhd, complete with all the requirements and tools to operate taxis.
Land public transport Commission Chairman, Tan Sri Syed Hamid Albar said the Proton Exora was chosen as TEKS1M because the vehicle has the quality, competitiveness and price match his ability.
TEKS1M is an initiative carried out in collaboration between SPAD and Proton under 1Malaysia Taxi (TR1MA), he said at the launching ceremony of the TEKS1M in Shah Alam, yesterday.Syed Hamid said the budget taxi TEKS1M is created to improve the quality of taxi services and the country's industry thereby contributing to the local tourism industry.
"To start with, a total of 1,000 units of the Exora will be issued in the next two months, with a focus around the city such as Kuala Lumpur, Penang and Johor Bahru, "he said.TEKS1M is offered in two options: automatic transmission and manual and two options of engine fuel petrol and natural gas (NPV) in addition has a capacity of four seats and luggage space.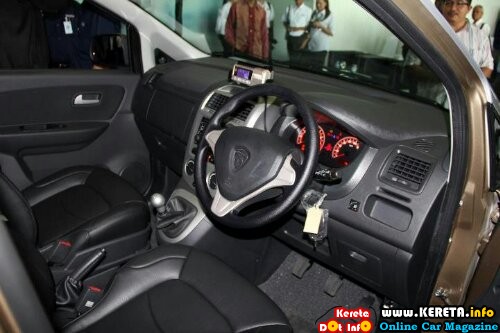 The vehicle also features the meter charges travel and global positioning systems (GPS) in addition to having a system that allows passengers to use the credit card and a debit card to pay fares that apply to them. TEKS1M depicted in elegant Brown represents the supremacy over the color of taxi available at the same time creating a new standard in the taxi industry.
Teksi Proton Exora would be sold to RM64, 000 price harga per unit starting this June, but taxi drivers who are interested can get it at a price RM59, 000 because the people's Foundation will provide financial assistance 1MDB RM5, 000 to ease the burden of the people.In addition to the assistance, taxi drivers can also borrow up to nine years for the purchase of TEKS1M.
Please follow and like us: