This hybrid concept cars captured in two different color white and red version produced by Proton Staff with more than 520 man hours to complete the Evolusi-G which uses unique type of hybrid concept. Based on Gen2, they combine the design of Lamborghini sports car, scissors door, custom front and rear bumper, rear New Saga tail lamp, and front custom lamp.
RED & WHITE : PROTON EVOLUSI-G CONCEPT HYBRID COMPRESOR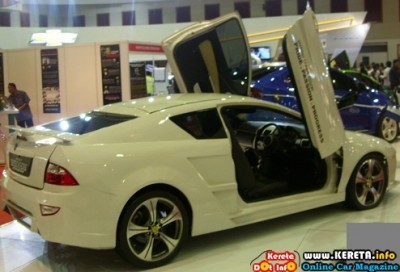 Hybrid Compresor – Featuring an engine different from the system used in regular hybrid cars, the Hybrid Compresor Car runs on an electric motor. The electric motor moves the engine and the air compressor helps to move the pistons.
This way, engine speed depends on the speed of the ingoing air pressure pushing the piston. The ingoing air moves in accordance to the movement of piston via the ECU, maintaining at gear 5.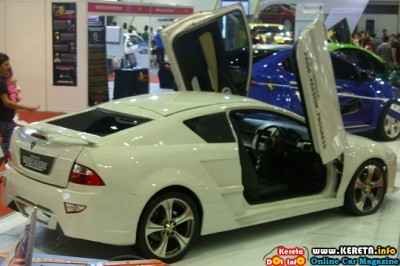 From the test drive, it was found that the maximum speed achieveable is 40km/h. The engine does not use radiator cooling system.
Please follow and like us: