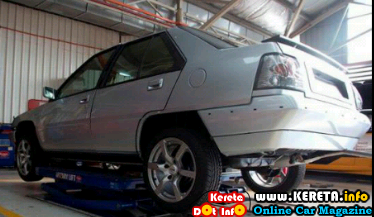 The latest modification and makeover by Proton R3, on a Proton Saga Aeroback shows how a very old cars can be refreshed to be like new and nice. The owner of proton saga aeroback must be thankful for overall modification done by r3.
The modified old saga lama features new R3 16″ sport rims matched with its new silver body paint work, new tail lamp, front grille, leather seat R3 and whole reconditioned interior
Cant say that this is the best modification on a saga, but overall it satisfies the saga owner.
Please follow and like us: