No need big capacity or > 2000cc engine! Proton unveiled it's Campro CFE engine with turbocharge system which have the performance equivalent with 2000cc engine , Variable valve timing and IAFM plus matched with it's new Continuosly Variable Transmission CVT gearbox. The CFE turbo engine produced 138HP at lower 5000 RPM and 205Nm torque constantly between 2000-4000 RPM! Exora, Persona and Neo will be fitted with CFE soon.
PROTON CAMPRO FUEL EFFICIENT CFE 1.6 TURBO ENGINE + CVT GEARBOX UNVEILED!
Campro CFE is a joint development program between Proton and Lotus Engineering. The key objectives of this program are to provide a means for performance and emissions upgrades to support Proton's future products.
This new engine will be introduced in Proton's mid size to large vehicle.
Valve Mechanism DOHC
4 Cylinders
76mmx86mm bore x stroke
1561 cc
9.5:1 compression ratio
103kw @ 5000RPM = 138hp @ 5000RPM
205Nm @ 2000-4000RPM
Multi POint Injection fuel system
According to Syed Zainal, this is another important issue as its current Campro engine is no longer valid after 2013.
"Emission control will be its biggest problem and we will need a new family engine to last for another 10 years or so," he said.
He explained that Proton's new CFE (Campro Fuel Efficient) engine will be out by early next year 2011.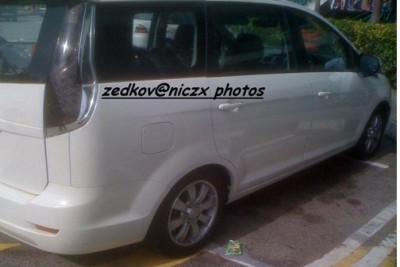 "This new engine will be offered in our high-end models like the Exora, the current Persona and its replacement and may be in the Satria Neo too," he said.
According to him, the CFE engine boasts a turbocharging unit, coupled to a new IAFM plus and a direct injection unit.
"Initially we wanted a 2-litre engine but the trend now is downsizing the capacity. The Campro CFE proves that it is doable – we have increased power and fuel economy while maintaining the engine capacity," he said.
Syed Zainal also confirmed that Proton will soon cease using Mitsubishi's gearboxes.
"We will use Getrag for manual transmission and a CVT system by Punch Motive (formerly the Belgian arm for ZF)," he said.
There was another surprise from Syed Zainal when he announced that Proton will decide this year whether to come out with their own family of new engines, or to work together with their new global partner. The new engines will be ready for production by 2014.
Please follow and like us: