New contribution by Kevin Jonathan
Message :panamera s road tax..
–
–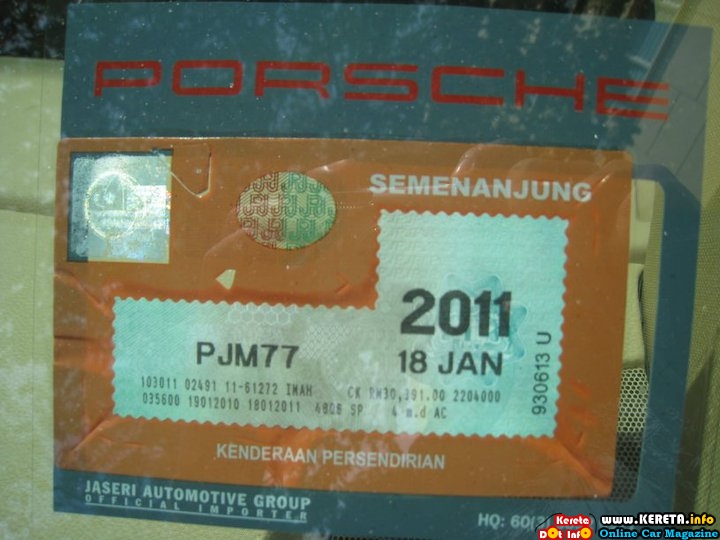 –
KDI: Picture submitted is a road tax of Porsche Panamera in Malaysia with its big amount of sports car road tax. It is more than RM30k! Picture spotted on a Penang registered car with penang plate number. It is for a one million ringgit car which uses 4,806cc V8 engine. Every year the owner pays a road tax that is equivalent to buying a new compact car.
Please follow and like us: