Recently Proton has launched the new variant for Proton Exora which is Exora Basic Base Line (B-line) which lack a few features but still offering value for money MPV that worth for you to buy. With the price as low as RM57,548 you have a chance to own a big and comfortable MPV made by Malaysian, chasis and handling tuned by lotus with latest 1.6 litre campro engine with CPS that enable the small 1.6 litre engine capacity to perform better performance to drive the big MPV hence have a better fuel efficiency when you drive in relax and steady mood due to the small engine capacity characteristic.
We have some pictures to share while visiting the Proton  Carnival at Shah Alam just now.
For instant info about full specification of Proton Exora High Line and Medium Line, kindly visit this link : http://kereta.info/proton-exora-mpv-full-specification-pictures-video-price-of-proton-mpv/
PICTURES & SPECIFICATION OF PROTON EXORA BASIC BASE LINE
The Exora basic is a really a different model eventhough it holds the title "basic" but this time with painted bumper and still got the LED signal lamp at the side mirror but the finishing of side mirror is matte black. From the front, only spot light is eliminated.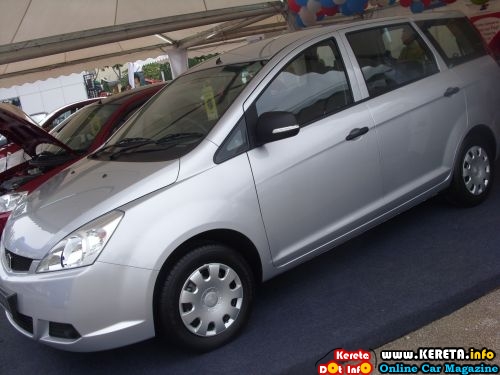 The side mirror, door handle and rear garnish finishing in matte black which has no paint. The exora basic only have 15″ steel rims with 15″ rim caps or rim cover. Fair enough, it still looks proper and beautiful.
Interior wise, exora basic offer standard fabric seat cover without leather finishing like h-line. The second row has no aircond vent outlet but the 3rd row still have. Anyway, just like a sedan with no 2nd row aircond vent. It has no DVD LCD monitor for in car entertainment.
The Exora basic only available in manual transmission without cruise control, front passenger airbag, reverse sensor, spoiler, ABS and EBD. It is available only in black, silver and white for the time being.
The center panel also has no finishing which is in flat black. However, the audio system still has front and rear speaker with cd player. All for doors power window still available. The door trim panel has no fabric finishing.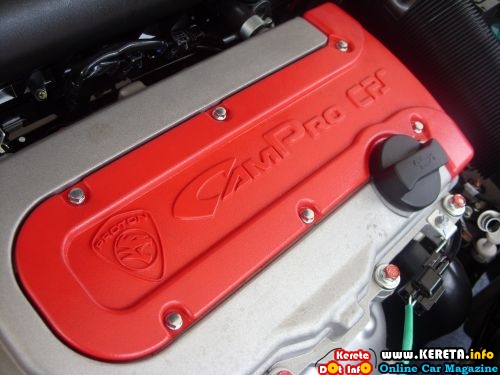 Exora Basic has the same powerplant, the campro CPS 1.6 litre engine which can deliver power more than any other 1.6 litre standard engine. By the way, exora base line is really a worth for money MPV. With the price of exora between RM57,548, interest rate as low as 3.5% per year and 0-10% deposit, the monthly payment of exora is only RM630 per month to RM700 per month. This is what we call, an MPV for Rakyat.
Please follow and like us: