Herewith I would like to share the latest price lists of perodua car, Myvi and Viva monthly payment, downpayment or deposit, on the road price, loan available and all the models involved. Perodua now only have few car models after stopping the production of kancil, kelisa and kenari which has been replaced with Viva 660cc, 850cc and 1.0cc.
PERODUA VIVA VS MYVI MONTHLY PAYMENT PRICE LISTS – 660 / 850 / 1.0 / 1.3 REVIEW?
Many people asking to themself which one to choose, myvi vs viva? If Perodua Viva, 660 or 850 or 1.0 cc? If Myvi, 1.0cc or 1.3 cc?
It is all depends on your budget and target. If your budget is low and targetting the lowest fuel consumption for going to work everyday, then Perodua Viva 660 is the best choice for you.
I have done a few test drive of all the models of Myvi and Viva. For Viva, the 850cc version has the moderate pick up like normal car and the 1.0cc Viva have extra or should i say over pick up due to too large engine capacity on a small and light car. That makes the fuel consumption higher for the 3 cylinder DOHC DVVT engine.
The auto transmission for 1.0cc viva only has 3 speed gear instead of 4 speed on a normal automatic transmission car. That contribute to higher fuel consumption. If you ask me, which one is best? I would suggest the viva 850 manual, enough power to weight and fuel efficient. But if you prefer automatic, then you have no choice to get the 1.0 engine. Need the best fuel efficiency? Then viva660 will be the one but don't expect anything on the performance.
For Perodua Myvi, 1.0 cc or 1000cc only available in manual transmission with 3 cylinder engine compare to the 1300cc version which has 4 cylinder and more efficient. But driving the Myvi 1.0 cc manual, it has enough power and amazingly has no disappointment when you need the performance. Off course the Myvi 1.3 have better performance and have the better fuel consumption after I have made a survey from several user due to the 4 cylinder smoother engine. The Auto version also has a good pickup for a 1.3 litre engine car.
MYVI OR VIVA?
[youtube:http://www.youtube.com/watch?v=KbvkNG1ObfI 425 344]
video of myvi vs viva sprint
Again, Myvi win in terms of overall space and performance while Viva win in terms of fuel efficient and the length is longer than myvi which gives better leg room. Viva Elite VS Myvi SE? Both have nice bodykit and features. But the price determine which one is better for you.
Below are the latest 2010 price list of Viva vs myvi with all the details of monthly payment and down payment.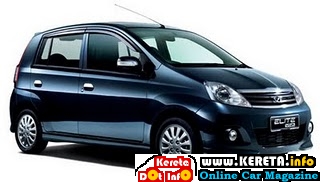 PERODUA VIVA (Manual) MONTHLY PAYMENT PRICE LISTS
660 BX
 SOLID
 (Basic)
 On The Road Price : RM24,900.00
 Downpayment : RM 2500.00
 LOAN : RM 22,400.00
 MONTHLY PAYMENT 5 years, 7 years & 9 years
 439.00
 335.00
 278.00
660BX
 METALLIC
 (Basic) 
 On The Road Price : RM25,300.00
 Downpayment : RM 2,600.00
 LOAN : RM 22,700.00
 MONTHLY PAYMENT 5 years, 7 years & 9 years
 445.00
 340.00
 282.00
660 EX
 SOLID
 (Standard)
 On The Road Price : RM28,500.00
 Downpayment : RM 2,900.00
 LOAN : RM 25,600.00
 MONTHLY PAYMENT 5 years, 7 years & 9 years
 502.00
 383.00
 317.00
660 EX
 METALLIC
 (Standard)
 On The Road Price : RM28,900.00
 Downpayment : RM 2,900.00
 LOAN : RM 26,000.00
 MONTHLY PAYMENT 5 years, 7 years & 9 years
 510.00
 389.00
 322.00
850 EX
 SOLID
 (Standard)
 On The Road Price : RM32,500.00
 Downpayment : RM 3,300.00
 LOAN : RM 29,200.00
 MONTHLY PAYMENT 5 years, 7 years & 9 years
 572.00
 437.00
 362.00
850 EX
 METALLIC
 (Standard)
 On The Road Price : RM32,900.00
 Downpayment : RM 3,300.00
 LOAN : RM 29,600.00
 MONTHLY PAYMENT 5 years, 7 years & 9 years
 580.00
 443.00
 367.00
ELITE 1.0 GX
SOLID (Standard)
 On The Road Price : RM37,500.00 
 Downpayment : RM 3,800,00 
 LOAN : RM 33,700.00  
 MONTHLY PAYMENT 5 years, 7 years & 9 years
 660.00 
 504.00 
 418.00
ELITE 1.0 GX   
METALLIC (Standard)
 On The Road Price : RM37,900.00 
 Downpayment : RM 3,800.00 
 LOAN : RM 34,100.00 
 MONTHLY PAYMENT 5 years, 7 years & 9 years
 668.00 
 510.00 
 423.00
PERODUA VIVA AUTO MONTHLY PAYMENT PRICE LISTS
1.0 BZ
 
 SOLID & METALLIC
 (Standard) (Standard)
 On The Road Price : RM36,500.00 & RM36,900.00
 Downpayment : RM 3,700.00 & 3,700.00
 LOAN : RM 32,800.00 & 33,200.00
 MONTHLY PAYMENT 5 years, 7 years & 9 years
 643.00 & 650.00
 490.00 & 496.00
 406.00 & 411.00
ELITE
 1.0 EZ
 SOLID & METALLIC
 (Standard) (Standard)
 On The Road Price : RM40,500.00  & 40,900.00
 Downpayment : RM 4,100.00 & RM4,100.00
 LOAN : RM 36,400.00 & 36,800.00
 MONTHLY PAYMENT 5 years, 7 years & 9 years
 713.00 & 721.00
 544.00 & 550.00
 450.00 & 456.00
ELITE
 1.0 EZi
 SOLID & METALLIC
 (Premium) (Premium)
 On The Road Price : RM 44,500.00 RM44,900.00
 Downpayment : RM 4,500.00 4,500.00
 car LOAN : RM 40,000.00 40,400.00
 MONTHLY PAYMENT 5 years, 7 years & 9 years
 784.00 791.00
 59800 604.00
 495.00 500.00
PERODUA MYVI MANUAL MONTHLY PAYMENT PRICE LISTS
1.0
 SR
 SOLID & METALLIC
 (lOOOcc) (1000 cc)
 On The Road Price : RM 38,924.10 & 39,447.30
 Downpayment : RM 3,924.10 & 3,947.30
 car LOAN : 35,000.00 & 35,500.00
 MONTHLY PAYMENT 5 years, 7 years & 9 years
 685.00 & 695.00
 523.00 & 530.00
 433.00 & 440.00
1.3
 SX
 SOLID METALLIC
 (Standard) (Standard)
 On The Road Price : RM 43,400.00 & 43,900.00
 Downpayment : RM 4,400.00 & 4,400.00
 car LOAN : 39,000.00 & 39,500.00
 MONTHLY PAYMENT 5 years, 7 years & 9 years
 764.00 & 774.00
 583.00 & 590.00
 483.00 & 490.00
1.3
 SXi SXi
 SOLID & METALLIC
 (Premium) (Premium)
 On The Road Price : RM 46,200 & 46,700
 Downpayment : RM 4,700.00 & 4,700.00
 car LOAN : 41,500.00 & 42,000.00
 813.00 & 823.00
 620.00 & 628.00
 514.00 & 520. 00
PERODUA MYVI AUTO MONTHLY PAYMENT PRICE LISTS
1.3
 EZ
 SOLID & METALLIC
 (Standard) (Standard)
 On The Road Price : RM 46,400 & 46,900
 Downpayment : RM 4,700.00 & 4,700.00
 car LOAN : 41,700.00 & 42,200.00
 MONTHLY PAYMENT 5 years, 7 years & 9 years
 817.00 & 826.00
 623.00 & 631.00
 516.00 52100
1.3
 EZi
 SOLID & METALLIC
 (Premium) (Premium)
 On The Road Price : RM 49,200 & 49,700
 Downpayment : RM 5,000.00 & 5,000.00
 car LOAN : 44,200.00 & 44,700.00
 MONTHLY PAYMENT 5 years, 7 years & 9 years
 866.00 & 875.00
 661.00 & 668.00
 547.00 & 554.00
PERODUA MYVI SE MANUAL MONTHLY PAYMENT PRICE LISTS
1.3 SXi
 SOLID(Special Edition)      
 On The Road Price : RM 49,900.00     
 Downpayment : RM 5,000.00     
 car LOAN : 44,900.00      
 MONTHLY PAYMENT 5 years, 7 years & 9 years
 880.00      
 671.00      
 556.00
1.3 SXi
 METALLIC (Special Edition)      
 On The Road Price : RM 50,400.00    
 Downpayment : RM 5,100.00    
 car LOAN : 45,300.00      
 MONTHLY PAYMENT 5 years, 7 years & 9 years
 887.00  
 677,00      
 561.00
PERODUA MYVI SE AUTO MONTHLY PAYMENT PRICE LISTS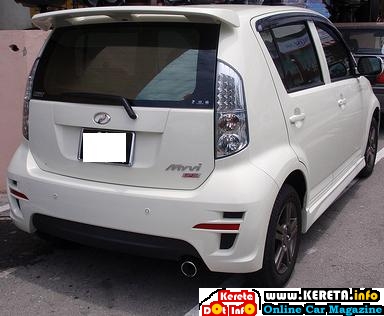 1.3 ZHL
 SOLID
 (Limited Edition)
 On The Road Price : RM 51,000.00
 Downpayment : RM 5,100,00
 car LOAN : 45,900.00
 MONTHLY PAYMENT 5 years, 7 years & 9 years
 899.00
 686.00
 564.00
1:3 ZHL
 METALLIC
 (Limited Edition)
 On The Road Price : RM 51,500.00
 Downpayment : RM 5,200.00
 car LOAN : 46,300.00
 MONTHLY PAYMENT 5 years, 7 years & 9 years
 907.00
 692.00
 573.00
1.3 EZi
 SOLID
 (Special Edition)
 On The Road Price : RM 52,300.00
 Downpayment : RM 5,300,00
 car LOAN : 47,600.00
 MONTHLY PAYMENT 5 years, 7 years & 9 years
 932.00
 711.00
 590.00
1.3 EZi
 METALLIC(Special Edition)
 On The Road Price : RM 53,400.00
 Downpayment : RM 5,400.00
 car LOAN : 48,000.00
 MONTHLY PAYMENT 5 years, 7 years & 9 years
 940.00
 717.00
 595.00
Please follow and like us: