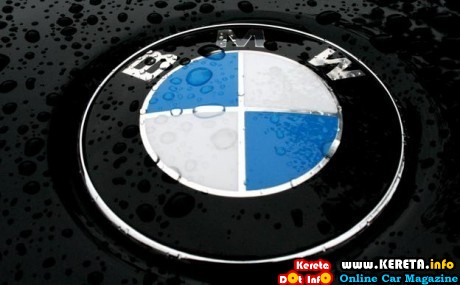 BMW Malaysia has launched its new 4S (Sales, Service, Systems and Spare-parts) centre in Sarawak this week.BMW hopes that with this dealership will them to grow as an important market for the premium segment of the Malaysian automotive industry.  Read the full news from Motortrader below.
NEW BMW DEALER IN KUCHING
BMW is strengthening its presence in Sarawak with the appointment of a new authorized BMW 4S (Sales, Service, Systems and Spare-parts) dealership.
The new dealership, which was officially opened today, is Regas Premium Auto Sdn. Bhd. which is located along Rock Road in the state capital.
 
Welcoming Regas Premium Auto to the BMW Group network, Geoffrey Briscoe, MD of BMW Group Malaysia said: "It is a privilege for BMW Group Malaysia to welcome to our dealership network a business partner as established as Regas who has had vast experiences and successes in the automotive segment here in Sarawak."
"East Malaysia, as a whole, continues to grow as an important market for the premium segment of the Malaysian automotive industry. In 2010 alone, the market accounted for over 300 cars for the segment. With this new partnership, BMW Malaysia remains on track to increase our presence here," he added.
 
Mr. Briscoe added that 2011 has seen substantial growth in BMW sales in Malaysia, which is indicative of the strength of Malaysian premium automotive segment as a whole. As  of October 2011, BMW Group Malaysia has already delivered a total of 4,658 vehicles, 26% more than the 3,701 vehicles delivered during the same period last year.
 
Regas Premium Auto is a part of the Regas Group of Companies, one of the most established automotive dealers in Kuching and also Sarawak. It has been involved in the automotive business since 1981 and aims to grow its business further. The company is already in the midst of establishing a larger 4S facility which is scheduled to open in the first quarter of 2013.
The appointment of Regas Premium Auto is part of BMW Group Malaysia's ongoing strategy of expanding its dealership network which is set to give BMW customers more choice and convenience as well as cater to BMW's growing customer base throughout the country. In the past four years, BMW Malaysia has undertaken several dealership initiatives which include establishing new BMW, MINI and BMW Motorrad dealerships, refurbishment of existing dealerships as well as the introduction and expansion of BMW Premium Selection, BMW's authorized pre-owned car program.
 
"Our dealers play a critical role in being our brand ambassadors to the consumers and we want to ensure that our customers continue to get nothing but the very best, be they in Munich, Kuching or Kuala Lumpur. That's exactly why we believe that with their professional management and proven record in delivering excellent service, our strategic partnership with Regas Premium Auto is a key component to further grow our brand presence in this region," said Mr. Briscoe.
Please follow and like us: