Proton Exora MPV is a first Malaysian made MPV. Today, the Exora is one of the favourite MPV in Malaysia and the most sold MPV model in Malaysia according to the number of booking and order for now. This year, the Exora Owners have the opportunity to celebrate Aidilfitri Festival with the new Malaysian MPV. The exterior looking of the Exora can be said among the nice looking MPV. The price and features offered from Proton Exora makes the exora is a value for money MPV in Malaysia. So here I want to share some of the latest picture of bodykit accessories available for modification of Proton Exora to be the modified Exora.
MODIFIED PROTON EXORA – BODYKIT ACCESSORIES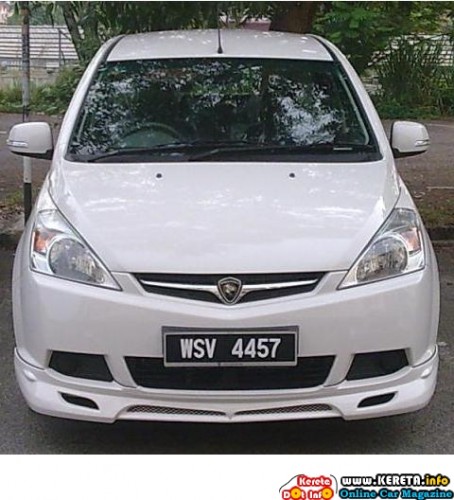 Exora in white colour really express the beauty of this MPV. With the latest bodykit and skirting designed for exora. Most of the exora bodykit price is between RM700-RM1600 with or without painting.
Various bodykit available makes the exora owners easily fit their ride with new different style. For more info maybe you can enter the exora owners club malaysia Forum (EOCM) at protonexora.com.my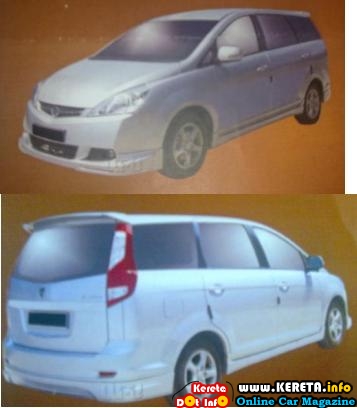 Many of exora owners love to make up their MPV to match the VIP Style with VIP and wide lips Sport rims. It is better than sports style for the exora. Furthermore, the exora will look more stylish if it is fitted with 17″ sport rims instead of 15″ and 16″. It is adviseable for the exora owner not to fit too large diameter of sport rims to avoid less pick up due to more weight of the sport rims for this MPV and will probably cause in high fuel consumption of exora FC (km/l @RM/km).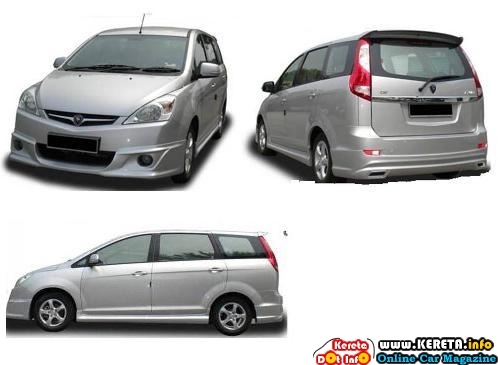 The most famous bodykit for exora which is made by the airmaster bodykit. This one is very nice and the design is more to sporty looks with double exhaust muffler. The front skirt is wide which makes this exora looks fierce and large.
Please follow and like us: