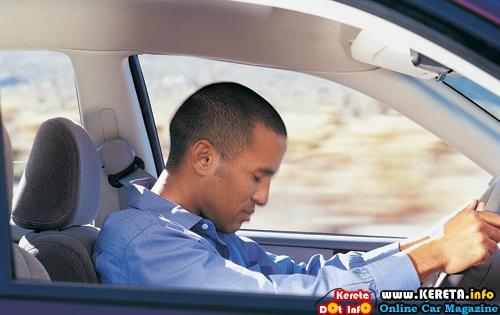 Hi guys, let's help us do some survey. IS IT TRUE THAT MEN ARE MORE LIKELY TO FALL ASLEEP WHILE DRIVING?. We need your comment and cooperation here. From our data, there are about 95% of this website readers are men. So it will be easy for us to do this survey.
Below the details about the research undertaken by Australian insurer AAMI.
According to research undertaken by Australian insurer AAMI, men are twice as likely as women to fall asleep at the wheel, drive four or more hours without a break, and to cause a crash through fatigue.The findings show that almost 72 percent of men would drive 2.5 hours or more without a break, compared to less than 60 percent of female drivers.
More than a third of the respondents who admitted to falling asleep said they had been driving for only an hour when it happened, while a quarter of them said they'd been behind the wheel for two to three hours and only 30 per cent had been driving for four or more hours.
Mr Anthony Durakovic, the AAMI Executive General Manager, said that the study wasn't intended to suggest women are better-suited to driving than men, but to make a point of the importance of staying fresh and rested on long drives. "Along with speed and alcohol, fatigue is one of the main contributors to road fatalities and injuries," Mr Durakovic said.
As a guy we hope that you can defend yourself if do you think this research is not true. Your opinion?. Kongsi pendapat anda bersama-sama kami.
Here are some tips to avoid fatigue given by AAMI:
Avoid starting a trip at the end of the day.
Ensure you are well-rested before you leave.
Don't drive when you would normally be asleep.
Schedule regular rest breaks outside the vehicle – 10-15 min. rest every 90 min.
Share the driving where possible.
Never drink alcohol (not even small quantities) before or during long trips.
Allow extra time and take a powernap if tired.
SOME EXTRA TIPS FOY YOU ALL BY US.
·    Pull the car over in a safe area, such as a rest stop or petrol station, and walk around. Physical activity will get the blood circulating.
·    If you're planning a long drive, make sure you get plenty of sleep prior to the trip to ensure your senses are at optimal performance.
·    If driving with other people, alternate drivers and sleep while you're not driving.
·    When alternating drivers, make sure the next person is rested enough to start driving!
·    If driving alone – pull over and take a short nap. Make sure at night time, you are parked near a spot with light and people, to keep crooks away from you.
·    Place a few strands of hair in the sunroof, that way if you do start to nod off you will be awoken by a sharp pulling of your hair.
·    Drive with one hand on top of your head if you are comfortable driving with one hand. This works for me every time.
Some articles that we got from the newspapers.
YOUNG MAN KILLED AFTER FALLING ASLEEP AT THE WHEEL
Newspaper article from:  AAP General News (Australia) ;  November 12, 2006 ; AAP General News (Australia) 11-12-2006 WA: Young man killed after falling asleep at the wheel Police in Western Australia say a 20-year-old man's been killed after the car he was driving hit trees on a highway…
FALLING ASLEEP AT WHEEL MAJOR CAUSE OF ROAD ACCIDENTS
Newspaper article from:  Belfast Telegraph ;  May 5, 2001 ; quarter appear to be due to drivers falling asleep at the wheel. Accidents are particularly…Accidents associated with the driver falling asleep tend to be particularly serious." Sleepy…Europe have been traced to a driver falling asleep at the wheel. Drivers between the ages…
GRANDVIEW MAN IN SERIOUS CONDITION AFTER FALLING ASLEEP AT THE WHEEL.
Newspaper article from:  Yakima Herald-Republic ;  October 20, 2008 ; Mark Morey. MATTAWA — A Grandview man was thrown from his car after falling asleep at the wheel about 10 miles south of Mattawa on Sunday morning…troopers said. Investigators said Riojas crashed after falling asleep. He was expected to receive a ticket for driving with his…
Please follow and like us: