Just want to share some of picture of interior and exterior of an old Submarine owned by Angkatan Laut Indonesia which is now not in use and located in Surabaya as a Museum. This old submarine uses diesel engine and has its front and rear Torpedo launcher.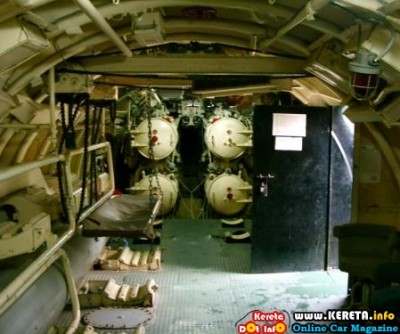 The front side. WIth the Torpedo Launcher (4).
The diesel engine which has verybig capacity to drive the submarine.
The crew rest area with a few beds for the crew to sleep.
Extrerior of submarine.
The propeller of submarine located at the rear part with control surface.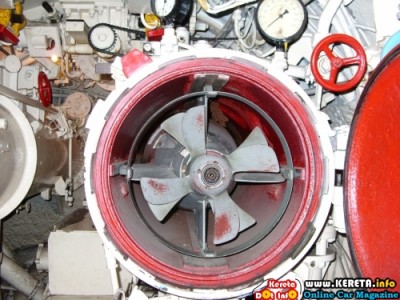 Inside of the launcher. 
Please follow and like us: