Honda Malaysia sedang mengadakan acara Malaysia Honda Car Club Gathering di Majlis Honda day Dalam kawasan Sepang international Circuit SIC.
Nampaknya Honda berjaya menarik peminat tegar kereta jenama Honda untuk hadir di SIC dan kdi dapat saksikan beratus kereta Honda yang rata-ratanya memakai Honda versi lama datang bersama rakan kelab kereta mereka.
Berikut merupakan antara kereta honda yang hadir di Majlis Honda Daybtersebut.
HONDA DAY SEPANG CIRCUIT – BUNCH OF BUTT SHOT OF HONDA CARS CLUB MALAYSIA
Honda Civic vtec
Honda Jazz
Sepang circuit.
Kelab kereta Honda Odyssey MPV
Honda Jazz dengan Fit body kit.
Honda Jazz 2nd gen.
Civic lama.
Old Civic VS New Accord.
Jazz dan Civic.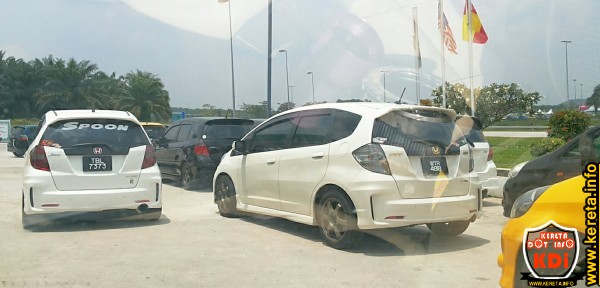 Honda Jazz club malaysia
Honda Civic FD
Odyssey club Malaysia
Honda Jazz
Jazz in light pink
Jazz gathering
Odyssey
Please follow and like us: