Celebrating its twenty years in the niche car manufacturing business, the German car maker Wiesmann has released ultra-limited special editions of its MF3, MF4 and the MF5 sports cars.
GERMAN CAR MAKER WIESMAN RELEASED ULTRA LIMITED EDITION MF3, MF4 & MF5 ROADSTER
The anniversary edition Wiesmann GT MF5, which is equipped with a BMW M5-sourced V10 engine, will be released in three color packages, namely Sporty, Elegant and Style, with the first featuring piano black exterior and red and black interior, the second painted with high-gloss Alubeam paint originally developed for the 2008 Mercedes-Benz CL 65 AMG super-coupe and clad with blue leather, and the last one will have a matte white exterior finish and a black and gray interior. Of course, there will also be lots of "20th Anniversary" badges and plaques.
While the MF4 and MF5 will feature only visible upgrades, the MF3 two-seater roadster will also change its normal E46 BMW M3 engine in favor of more powerful E46 BMW M3 CSL powerplant.
Wiesmann plans to produce 30 examples of spec.ed. MF3, and 20 of the MF4 and MF5 each.
The Wiesmann MF4 Roadster will be powered by the same 4.8 liter V8 from BMW found in the MF4 GT producing 367 hp with the top speed of 290 km/h.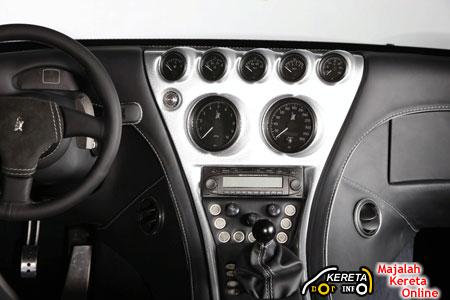 The Wiesmann MF5 Roadster meanwhile is powered by the BMW 5.0 liter V10 engine found in BMW M5, M6 and Wiesmann GT MF5 producing 507 hp. It clocked 3.9 seconds from 0 to 100 km/h with the top speed of 310 km/h.
The introduction of the MF4 and MF5 Roadster doesn't mean the production of the popular MF3 Roadster will be stopped. All 3 roadster will be produced side by side. The MF3 Roadster is powered by BMW 3.2 liter inline 6 engine producing 343 hp
At the moment, due to the high costs to get the Wiesmann tested, modified and accepted for the American roads and the high exchange rate, an introduction in the United States is not likely to happen.
Please follow and like us: