PANAMERA MISTRALE
German-based tuning house Gemballa has been taking the latest Porsche models and transforming them into custom machines with wild outputs. Both the Tornado and the Mistrale feature a heavily customized body with unique front and rear ends, and an array of bespoke aero parts.
According to the German tuning house, the new components not only change the appearance of the two Porsche models, but also help reduce weight.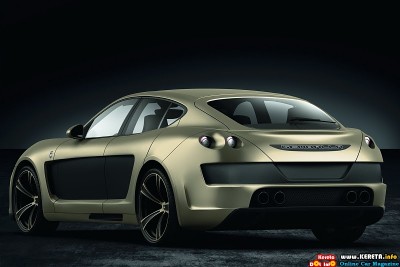 The sheetmetal changes on the outside are complemented by a set of newly styled 22-inch alloy wheels, which are said to have the same weight as the original 20-inch rims from Porsche.
Both car gets interior customizations ranging from carbon-fiber trim and seats finished in a mix of alcantara and leather to high-end infotainment systems.
PORSCHE CAYANNE TORNADO
Under bonnet, Gemballa offering two different engine kits for the V8 Turbo models. The Stage 1 kit boosts output to 580HP on the Cayenne-based Tornado and to 600HP with 850Nm (626 lb-ft) of torque on the Panamera-based Mistrale.Power hungry customers can also opt for a Stage 2 package, which gives both cars 700HP, and around 1,000Nm (738 lb-ft) of torque.
Please follow and like us: