G POWER BMW M3 E46
The secret behind this power explosion under the bonnet of the G-Power M3 E46 is the large ASA T1-518 centrifugal supercharger. Of course a 107 hp additional power leave its marks at the performance figures. The figure from stand still to 200 km/h improves from standard 18,1 seconds to impressive 14,7 seconds. Not bad for a car that has been introduced almost 10 years ago and now is even quicker than the current 420 hp strong BMW M3 V8 with its 15,8 seconds.
G POWER BMW M5 HURRICANE RR
After the G-Power M5 Hurricane RR with twin-supercharger engine and 800 hp/588 kW has set a new High-Speed record with 372 km/h in 2010, improving the old G-POWER record from 2008, the demand for this power sedan with supercharged V10 engine just exploded. So, today already the 100th G-Power M5 Hurricane is leaving the G-Power workshop in Autenzell as a jubilee model with an additional 30 hp output increase.
GTA SPANO
Following the example of the large automobile industry companies, an animal figure was chosen as the GTA symbol, in this case the wolf as a symbol of light which represents strength and courage. Besides, this animal happens to be the symbol of the coat of arms of the founder´s and company owner´s surname, Domingo Ochoa.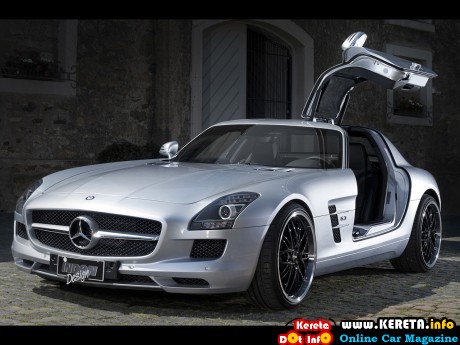 INDEN DESIGN MERCEDES BENZ SLS AMG
Stylistic confidence, a keen sense of the right measure and passion in respect of one's own work. Now to the vehicle, Inden Design implanted 21-inch light metal rims in the curved fenders of the high performance sports car. The 10.5 and 11.5-inch wide single part product were combined with Continental Sport Contact high performance tires of the dimensions 265/30R21 (in front) and 295/25R21 (in the rear). Inden Design also handled the alignment and adjustment works on the serially produced coilover kit of the SLS AMG in such a way that it now cowers more flatly on the asphalt surface moving through curves begging for even sharper radii.
Please follow and like us: