FORD VERTREK
Ford has unveiled at this year's NAIAS the new Ford Vertrek, a compact sport utility vehicle (SUV) concept. The new Ford Vertrek concept vehicle shows the company's evolving global kinetic design philosophy. This means the front design of the Ford Vertrek concept follows the basic general styling lines also used for the latest generation of the Focus.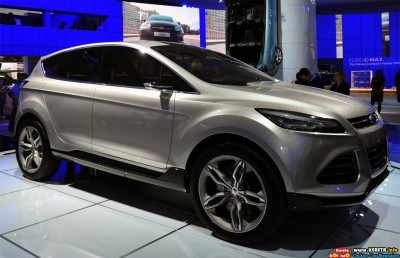 The main design focus points showcased by the new Ford Vertrek concept include the lower trapezoidal front grille, the slimmer headlamp and taillamp treatment, the faster roofline and rising beltline. The Ford Vertrek is powered by the 1.6-liter EcoBoost engine equipped with Ford Auto Start-Stop technology, but it will also be available with the 2.0-liter Duratorq TDCi diesel engine.
HONDA CR-Z TS 1X
Honda has premiered the new Honda CR-Z TS-1X concept at this year's Tokyo auto show.
The Honda CR-Z TS-1X is meant to showcase the customization possibilities offered by the new model. The exact details of the Honda CR-Z TS-1X have not been revealed yet, so we'll have to wait until the end of the week to see what goodies are hidden under its skin. The Honda CR-Z TS-1X will be joined on the Tokyo stand by the HSV-010 GT by Weider Honda Racing, and the Sports Modulo NSX.
Please follow and like us: