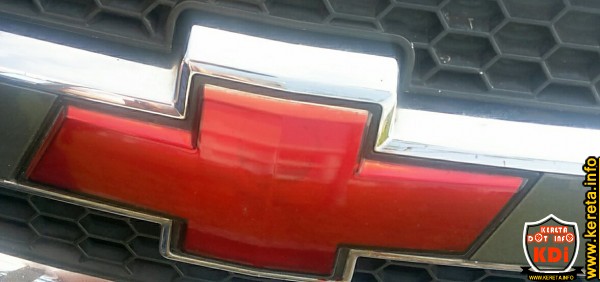 Bored with the common color of your car emblem or badge? Change the colour your self by DIY spray paint with the cost of less than RM15! How to paint your car emblem easily?
Just get the DPI or other spray can from any nearest hardware store with the price of just around RM7 and if possible, get a clear coat spray can to protect your paint.
DIY SPRAY PAINT YOUR CAR LOGO EMBLEM TO CHANGE TO A NICE CANDY COLOR
Prepare for the spray job. Cover all your car surfaces with old newspaper and masking tape.
This is the tools you need to have before starting to spray your emblem.
Then, shake well the spray can for 1 minute to 3 minute. Spray the logo surface with a distance of around 1 feet from the spray bottle to the logo.
Spray very light for the first layer and leave it to dry around 5 minutes. Then continue the 2nd coat to cover all surfaces with the paint and let it dry for another 5 minute.
Apply 3rd layer with another 10 minutes dry time. The spray a light clear coat anf let it dry completely.
Only then you can remove all the newspaper and masking tape.
The candy colour will gives a shiny and chrome effect due to its transparent characteristic.
Happy DIY!!!
Please follow and like us: