Last time, my friend show me on how he calculated the acceleration of an aircraft by using his iPhone.He did that by take the advantage of the iPhone's built-in accelerometers that can also measure your car's performance.Now BMW has released a free iPhone app that measures both acceleration runs and the g's you're pulling in the process.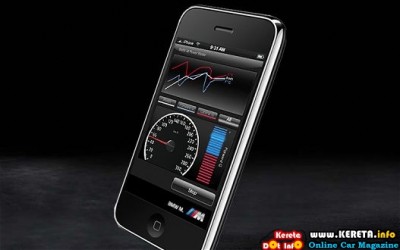 Called the M Power Meter app, the program turns your iPhone into a makeshift VBox. Play with the settings and it can measure your 0-50, 0-80, 0-100 and 0-160 km/h times. Three custom skins for the program are also available in addition to the basic skin the app comes with.
Operation is very simple. Just press start, agree to the warning and disclaimer and you're ready to go. The iPhone must be laid flat pointing in the direction of travel or sitting upright at 90-degrees in order to get a measurement, so you might need a passenger to hold it or a mount for it. Getting the app to take an accurate measurement was a bit tricky as the car must be at a complete stop when you start recording and it seems to take a second to begin measuring after you press start. Once you get it, though, it will automatically stop recording once you've reached the selected speed or distance. You can also set it to Continuous Measurement to see your performance measurements in real time.
Please follow and like us: