Its all about flexibility
True, there are no actual plans to make a fabric-bodied car for the market. The GINA (Geometry and Functions In 'N' Adaptions – if that helps to clarify it for you) is a concept, pure and simple; one which has already had a profound effect on BMW designs of the last few years. It's just that BMW has only now decided to make the GINA public.
If there are a fabric car out there, it might have some disadvantage of tear by people or accidentally by any object striking on it. It must have a very high resistance to wear and tear of course.
The bonus to the design team was that the GINA Light Visionary Model – as it's fondly known – has a moveable substructure, over which is stretched fabric skin. Yes, that's right, moveable. This car is not only made of cloth… it can also change shape.
Using this fabric skin concept, there are some advantages too where the skin is lighter, smoother that makes it more aerodynamic and flexible.
The most interesting part where the fabric move in action is at the headlamp (its like a real eye) , door and hood.
Anything is possible: even a car which can change shape at the owner's whim. After all, BMW claims that with its (not-universally-liked) iDrive system, the 'cockpit adjusts to the driver's needs'. So is it such a huge leap to a shape-changing, fabric-bodied car?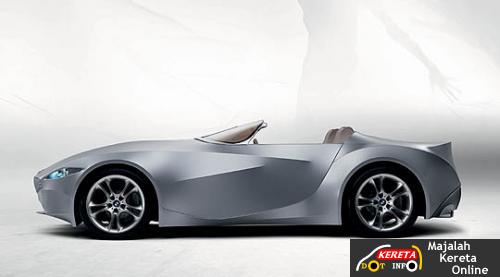 Well, yes, it is. But it's only lateral thinking of this magnitude which has led BMW to ask such questions as: Does a car roof really have to rest on pillars and be bordered by windows? Do all functions have to be visible at all times, even when they're not needed? And are there any possible alternatives to the rigid body-shell made of steel or plastic? It seems that there are.
Please follow and like us: