Last November, our national hybrid MPV had won Brighton To London Future Car Challenge.The Exora REEV only uses 2 litre of petrol for 4 hours of journey which covers 60 miles (around 100km). Getting 50km/litre, the Exora Extended Range EV beating 63 other competing vehicles in the Best Range Extender Electric Vehicle category.More info about Proton Exora REEV below.
ALL ABOUT PROTON EXORA REEV
The Proton Exora Range Extended Electric Vehicle (REEV) demonstrator is a Plug-In Hybrid Electric Vehicle with a Serial hybrid propulsion system.It is basically an Electric vehicle with a built in Range Extender which runs the generator which in turn charges the Battery Pack.It has been specifically designed to offer the best fuel economy and driving performance in its class.It is the world's first MPV Series Hybrid that operates in full EV mode (zero emissions) for urban driving and has a range extender for extra urban driving.
VEHICLE SPECIFICATION
Propulsion System – 70kW AC Synchronous Motor
Battery – 300V Lithium Ion Polymer
Engine – 407cc Wankel Engine
VEHICLE FEATURES
 
Serial Hybrid Powertrain
Digital Differential
Battery Management System
Re-generative Braking
Electric Hydraulic Power Steering
In-vehicle Display
Data Acquisition Real time System (DARTS)
Vehicle Packaging Layout
Engine Packaging Layout
VEHICLE TYPE
 
Body Style : 7 Passenger, MPV
Drive Train : Series Hybrid
Category : Range Extended Electric Vehicle
TRACTION SYSTEM
Power : AC Synchronous Motor with a Range Extender Engine.
Energy recovery :Regenrative braking
BATTERY SYSTEM
Type : Li-ion Polymer
Charging Time : Plug into domestic Electrical Outlet. Normal Charging (6-8 hrs), Fast charging (< 1hr).
PERFORMANCE
Acceleration (0-100km/h) : < 11s
Top speed : > 140km/h
Driving Range : 70 km (EV mode), 805 km (REEV mode).
Fuel Consumption (Combined) : 120 mpg (2.86L/ 100km).
ENVIRONMENTAL
Zero CO2 emissions in pure EV mode
Less CO2 per KM on the combined urban cycle.
MOTOR AND CONTROLLERS
Water cooled motors and controllers are sealed for life, therefore greatly reducing the overall vehicle maintenance costs.
BATTERY
Enhanced Lithium Ion Polymer battery that provides traction power to the vehicle and indirectly powers all the 12V auxiliary systems through a DC to DC converter.
BATTERY MANAGEMENT SYSTEM (BMS)
A unique system designed to regulate the charge and discharge of the main Lithium ion polymer battery for longer battery life.
MULTIPLEXING
Advanced electronic features are used to replace the conventional wiring system architecture which helps to reduce complexity, increase flexibility and achieve advanced, diagnostic capabilities.
REGENERATIVE BRAKING
Recovers the kinetic energy during braking and stored it into the batteries rather than wearing out the brakes.Contributes to better fuel economy and reduced CO2 emissions.
ENGINE (RANGE EXTENDER)
A Rotary engine is used to provide the power to run the generator which charges the main traction battery.It has fewer parts thus making it lighter, more compact, more reliable and requires less maintenance.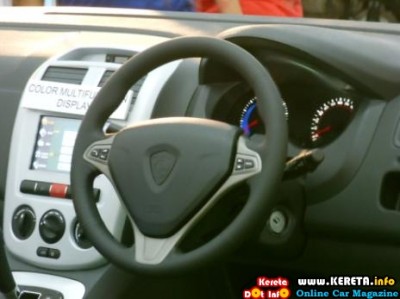 Please follow and like us: