This 2012 EVO X SST "masterpiece" has been created by the Dubai-based company FibraFoil.They wrapped this Evo X with Matte Grey film special for the 2011 Dubai International Motorshow.Looks neat and unique right?. This Evo X displayed at the Mitsubishi booth, pictures taken by KDI editors there special for you! =)
Guys, we just wanna ask, like or dislike? Thanks in advance =).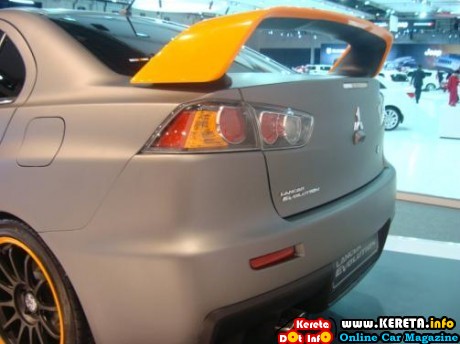 Reverse camera below the Mitsubishi emblem.
Please follow and like us: