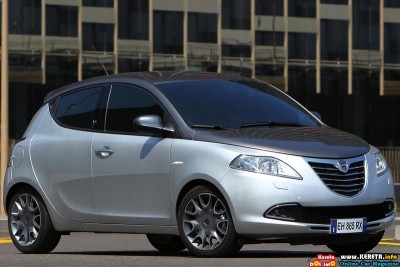 2012 LANCIA YPSILON WILL BE ON MARKET THIS JUNE
The 2011 Geneva Motor Show was the setting of the world premiere of the new Lancia Ypsilon, a "small flagship"  for the first time it is proposed in a 5-door version designed to offer even greater convenience and comfort to devotees of Lancia charm, technological excellence and unique style.
The new Lancia Ypsilon, which will be on the market from June across keyEuropean markets and from September in Great Britain and Ireland with theChrysler brand, is the fourth series of the successful model  over one and a half million vehicles currently on the road  born in 1985 when the Y10 debuted at the Geneva Motor Show.
The  content features never seen before on an economy car of the day, marking that forerunner spirit that was to accompany the model until today. It was the Lancia Y's turn in 1996: elegant, elite, with a strong personality that reinforced the concept of "customized luxury".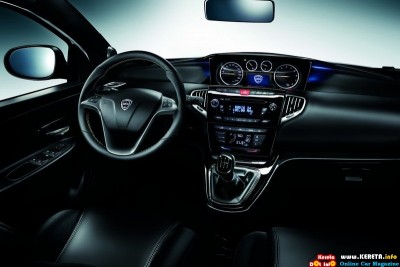 NEW DESIGN 2011 ASTON MARTIN V12 ZAGATO CONCEPT
Reviving a collaboration which has produced some of the most beautiful and sought-after cars in the world, the partnership takes inspiration from the past, to create a modern descendent of classics such as the DB4GT Zagato, V8 Vantage Zagato and DB7 Zagato based on Aston Martin's ultimate performance interpretation of the Vantage range: the V12 Vantage.
The Zagato design language is a perfect complement to Aston Martin designand engineering expertise. After 50 years of the two companies being associated with each other the partnership has produced some of the world's most iconic cars.
Fifty years ago Italiandesign houses were widely seen as leading the way with new designs, Aston Martin has its own in-house design ability so this new venture with Zagato is more collaborative than it perhaps would have been in the past.
The Aston Martin V12 Zagato has been honed with pure driving enjoyment in mind. The V12 Zagato combines Aston Martin's most dynamic bonded aluminium platform with the power of the 6.0-litre V12 engine producing 510 bhp (380 kW / 517 PS), and 570 Nm (420 lb ft) of torque.
Please follow and like us: