2011 VOLVO C30 ELECTRIC
Volvo is trying out its C30 Electric model in the north of Sweden, inside the Arctic Circle. Temperatures as low as -20 degrees Celsius are something normal in this part of the world, so Volvo engineers want to ensure the battery-powered car runs smoothly even in harsh environments.
The reason is one of the major fears consumers have regarding electric vehicles, besides range anxiety, is how these cars are going to function in rough weather conditions. We all know batteries are sensitive to extreme temperatures, which can affect their capacity of storing electricity.
The Volvo C30 Electric is equipped with three different climate systems: one for the passenger cabin, one for the battery pack and one for the electric motor and power electronics (with the latter being water-cooled). Since there is no conventional combustion engine aboard, the C30 Electric is fitted with a bio-ethanol powered heater that takes care of passenger cabin heating. The car comes equipped with a tank that can carry 14.5 liters of bio-ethanol, it is all to cope with freezing temperatures.
2011 LINCOLN MKZ HYBRID SEDAN
Having launched with a sales mix of approximately 15 percent within the MKZ model range, sales have continued to track at more than 20 percent since January 2011. Lincoln MKZ Hybrid luxury sedan is proving popular for its other strengths, including fuel economy and top-rated dependability. No other four-door luxury sedan gasoline, diesel or hybrid powertrain can top the MKZ's certified 41 mpg city and 36 mpg highway EPA rating.
Outfitted with Ford's award-winning 2.5-liter Atkinson-cycle four-cylinder engine, permanent magnet electric motor and eCVT transmission, Lincoln MKZ Hybrid delivers seamless performance. The gas-electric powertrain is rated at 191 horsepower.
Lincoln received the highest score for long-term durability among all vehicle brands in the annual J.D. Power and Associates 2011 Vehicle Dependability Study, the second-highest performing model for long-term durability in the entire study.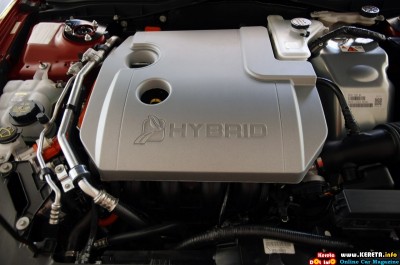 2011 Lincoln MKZ Hybrid luxury sedan's interior has been laid out with an array of standard features, including real wood trim taken from sustainable forests, supple leather upholstery, heated and cooled front seats, and the award-winning SYNC voice-activated in-vehicle communications and entertainment system. In interior offers a THX II Certified Audio System, bringing home theater sound quality to the MKX through 14 speakers strategically spread around the acoustically engineered cabin.
Please follow and like us: