For MINI 50th anniversary, they had released an official set of photos for the Mini Cooper Coupe Concept. The Coupe Concept is set for its debut at the Frankfurt motorshow in September.Before the car makes it official world premier. We'll provide you with some photos and details on the car.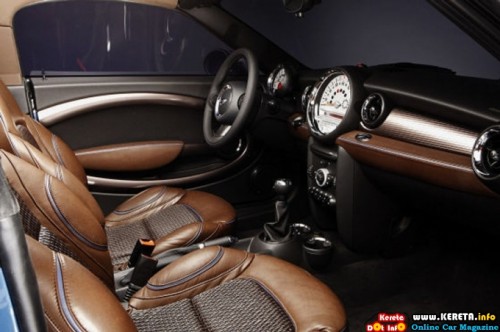 The Coupe Concept is a mix of previous MINI models, with a twist of originality. The front side panels are sourced from the MINI Convertible, while the body joint is inspired by the MINI Cooper S. On the other side, the new positioning of the A-pillars makes up for a brand new roof line.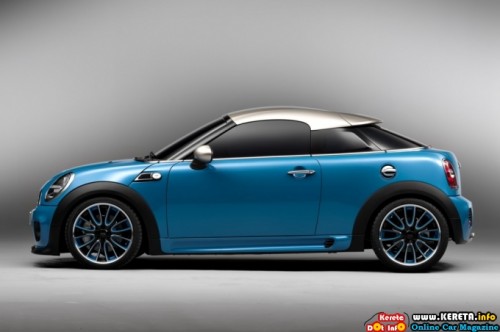 Inside, the Coupe features two individual front seats and an open rear compartment which accommodates 250 liters (8.8 cu ft) of luggage. The cabin is outfitted with leather upholstery, carbon fiber trim, and two Chronoswiss clocks (one is a traditional clock, while the other is a dedicated lap timer).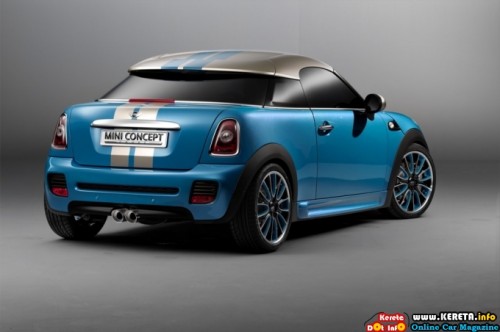 The two seater is motivated by the MINI John Cooper Work's 1.6-litre twin-scroll turbocharged engine that cranks out 211 horsepower and a peak torque of 260Nm (192 lb-ft) increasing through the Overboost function for a short while to 280Nm (206 lb-ft). Like the MINI hatch, power is delivered to the front wheels.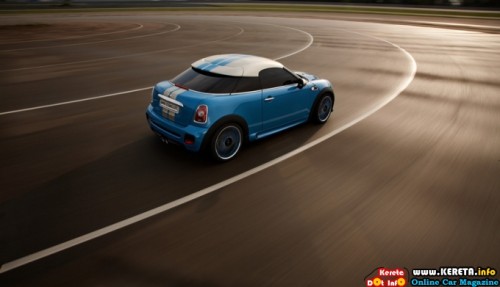 As MINI said, the Coupe Concept is a preview of what is to come from the British manufacturer in its second half-century of existence. Today, August 26, marks 50 years since the first MINI came into the public eye.
Please follow and like us: