It is a trend when a car drivers change their car seats. Most of them claimed that sports seats give more comfort and built their confidence level when they are driving. Technically, when it comes to driving seats, only the hard facts count. Seats are subjected to enormous stress loads which are comparable to those placed on the engine. High performance seats enable the driver and his car to function in unison.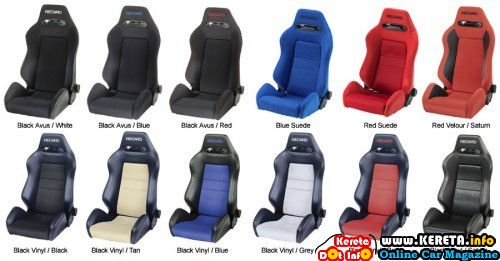 There are a lot of brands popular in the market such as Recaro, Sparco also Sscus and all these have variety of types, functions and shapes according different prices. There for, how far these seats give effect to your driving comfort and pleasure. Give a talk here.
Price range: RM 1500-RM3000
So, everything under control? Car seats play decisive role, especially with a competitive driving style. The better you sit. the better your reactions, the better you control of your vehicle. Well, is it true?
Please follow and like us: