Pereka kenderaan seluruh dunia dijemput untuk menyertai pertandingan 'imagine a Peugeot for the megalopolis of tomorrow' iaitu rekaan kereta konsep akan datang oleh Peugeot. Setiap penyertaan mestilah mengikut spesifikasi berkaitan : environmental friendliness, social harmony, interactive mobility and economic efficiency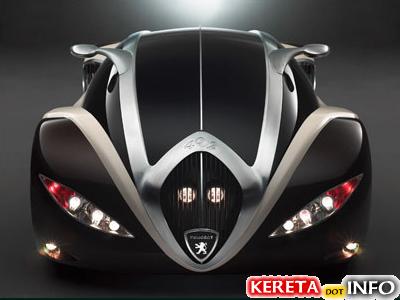 Bagi yang terlibat dalam industri rekabentuk kereta, bolehlah mencuba nasib. Mana tahu, pemenang pertandingan itu adalah anda sebagai wakil Malaysia? =)
Berikut adalah maklumat lanjut dari Peugeot:
The Calendar for the competition is as follows:
Design Phase
Competition launch: 20 April at the Beijing Motor Show
From 30 May 2008 to 20 July 2008: entries can be submitted to the Design section of the Peugeot website www.peugeot.com.
Selection phase
From 25 July to 31 July, the design competition jury will select 30 entries to be voted for by internet users and the press.
From 15 August, for one month, internet users will cast their votes to select 10 finalists.
From 16 September, the 10 finalists' designs will be put on line.
Announcement of results
On 2 October, on the Peugeot stand at the Paris International Motor Show, the winner's name will be announced and Mr Jean-Philippe Collin, Managing Director of Automobiles Peugeot, will present the 'La Griffe' trophy to the designer of the winning entry.
Production phase
Production of a full scale model will take place between October 2008 and March 2009.
Presentation phase
In April 2009 the model of the winning entry will be unveiled on the Peugeot stand at the Shanghai Motor Show in China.
New prizes for the top designs
Peugeot wishes to encourage young talent and has introduced new prizes for the competition. The winner, whose entry will be built in the form of a full size model, will also receive a cheque for 10,000 Euros and an Xbox 360 games console. They will also have the opportunity to see their project manufactured as a 1/43 scale model by Norev. The 29 other projects will also attract prizes, as in previous competitions.
Growing dimension
Since it was launched in 2000, the Peugeot Design Competition has attracted more than 12,600 entries presented by 9,300 young designers, illustrating the clear interest in Peugeot and automotive design.
The competition has also generated a growing interest among young designers, who's average age is now 22, having fallen from 28 in 2000. Reflecting Peugeot's international expansion, the audience for this car design challenge now extends well beyond Europe with 113 countries represented in 2007, compared to 80 for the first competition.
To accompany the competition, two international partners are working with Peugeot: Xbox 360 and Norev.
Composition of the jury and selection criteria
The jury will be composed of Peugeot representatives and, most particularly, members of its Style Centre, representatives of the company Xbox, and also journalists and internet users who will be invited to vote online on the site www.peugeot.com.
The choice will be made according to the criteria of originality in the submitted design, quality of the end product (visuals, animations), explanations of the concept and above all consistency with the theme.
For full terms and conditions for the competition and for further details designers are requested to visit www.peugeot.com.
Please follow and like us: