Last Saturday we have visited the Charity Autoshow at Setia Alam Klang Selangor. The autoshow starts at around 7pm when the sky already dark and we manage to get all picture of nice modified car for all readers of KDI. This is the version 1 post with few images from total images of the all modified car. We will show you the other modified car image on the upcoming post.
next episode of autoshow picture click this link : auto show 2
NIGHT AUTOSHOW – MODIFIED CAR PICTURE
The advantage of autoshow at night is we can see all the beautiful LED and lighting interior and exterior but the disadvantage is, it is quite hard to take picture at night. Above is the picture of modified iswara aeroback. full of sticker design and simple skirtings.
This modified proton wira aeroback is really nice especially in white paint with the wira projector headlamp, cwest style bumper, long diffuser, canard, carbon fiber hood and bigger rims with lower profile tyres..
Simple myvi modification with toyota passo bumper, body painted with green metallic which is attractive and the custom fender for myvi which is very nice and have a sporty look.
Combination of black and white colour on a modified waja with black base head lamp or smoked headlamp
This vios modified is quite simple. It can be better than this.
Nothing speacial on the standard exterior modification on the myvi except the interior is very nice. we will show you the picture on the next post.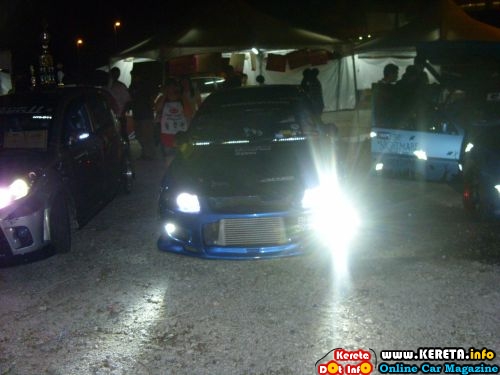 Subaru Imprezza Blue colour painted on a modified wira with custom intercooler, carbon fiber bonnet and ccfl projector headlamp.
Catch us on the next episode of night autoshow.
 next episode of autoshow picture click this link : auto show 2 
Please follow and like us: